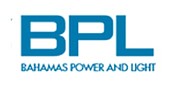 By SANCHESKA DORSETT
Tribune Staff Reporter
sdorsett@tribunemedia.net
BAHAMAS Power and Light yesterday blamed a lightning storm for a series of outages in New Providence Tuesday night into Wednesday morning that left some customers without electricity for nearly 16 hours.
President of the Bahamas Electrical Workers Union Paul Maynard said BPL's system is "very, very weak" and unless it gets new equipment, "when it rains, the power will go off."
Mr Maynard said lightning hit several overhead lines during a storm Tuesday, causing scattered power outages throughout the capital.
"The lightning hit the lines and we have a very, very weak system that we need to shore up," he said.
"I have said it before, we are at a critical stage and we need new equipment. Changes have to be made, it's on the company and the government to get this together. Everyone experienced an outage last night (Tuesday), some people for like 12 hours. The men were out there working through the night and through the day trying to restore the power. We need new equipment and a new system or every time we have a storm, the power will go off somewhere."
In a statement on its Facebook page, BPL said crews were continuing their efforts to restore supply to customers in southern New Providence that were still experiencing outages.
"Bahamas Power and Light Company Ltd advises customers in southern New Providence that crews are continuing their efforts to restore supply to customers impacted by the inclement weather experienced over the last 24 hours," the statement said.
"BPL encourages all residents whose homes may flood to levels that reach above electrical outlets, to immediately turn off the power supply and not to re-energise them until they have had an electrical inspection carried out.
"Customers should continue to contact our emergency numbers at 323-5561-4 or 302-1800 to report outages or power related concerns."
Affected customers took to BPL's Facebook page to vent their frustration.
"I just want to scream," one person wrote. "We did not have that much rain in Silver Gates and we have been without power for 15 blessed hours! This is ridiculous."
Another customer wrote: "Lights have been off in Bamboo Town from 1am this morning and are still off. This the 21st century there is no need for a power outage to be this long."
In May, with the hot summer months approaching, BPL expressed "confidence" in its readiness to take on the peak period with its higher power generation capability.
In a statement, BPL said while it expected the needed power generation this summer to peak at 255 megawatts, its current generation availability is over 345mw. This is 90mw higher than the demand expected this summer.
In addition, the electricity provider said transmission cables between Blue Hills Power Station and the Big Pond Sub-Station have been replaced and upgraded to improve the capacity and reliability of the transmission system.
Pointing to the period from June to September last year, in which BPL experienced challenges due to low generation availability and reliability, the company said it wanted to ensure Bahamians would not suffer from the same issues this summer.
American company PowerSecure was contracted last year to take over management at the government-owned utility provider. The new management deal was touted by the Christie administration as being the answer to sub-par electricity service and high electricity bills.
However, the country has still been plagued with repeated power outages, especially in the summer months.