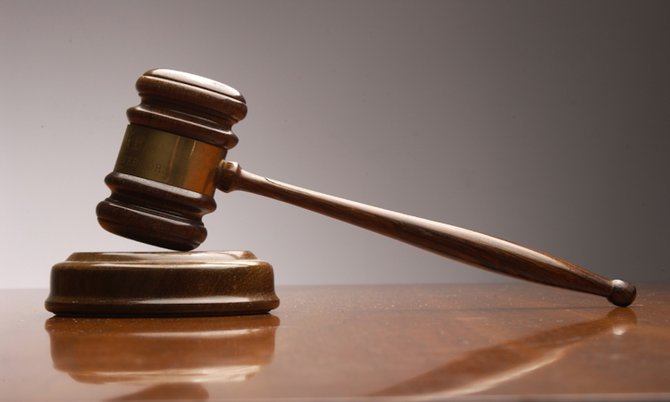 By NICO SCAVELLA
Tribune Staff Reporter
nscavella@tribunemedia.net
A SUPREME Court judge has granted the Crown's recent application for a key witness to a murder in 2014 to be allowed to testify to the court by a live television-link to ensure her safety.
Justice Bernard Turner, before fully commencing Jason Simmons' murder trial, approved both the Crown's notice of additional evidence application and the application to adduce evidence by live television-link.
It is expected that the female witness in question will be the first to testify in day two of Simmons' trial, which starts at 10.30am today.
Meanwhile, yesterday's hearing saw testimonies from two crime scene investigators, including the deceased's mother, who was called in to identify her son by post-mortem images produced by one of the Crown's witnesses for the court and jurors to examine.
Simmons is accused of the April 27, 2014 fatal shooting of Neko Lloyd at Gibbs Corner. Shortly after midnight on the day in question, Lloyd was sitting on a bench near a woman friend's home when a gunman approached him and opened fire.
Lloyd was hit multiple times in the upper body as well as in his lower extremities.
While the gunman fled on foot, Lloyd ran to the front of his friend's home where he collapsed. A short time later he was pronounced dead at the scene.