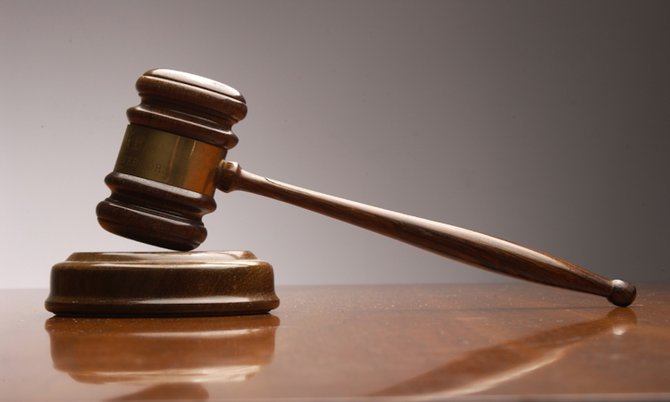 By LAMECH JOHNSON
Tribune Staff Reporter
ljohnson@tribunemedia.net
A MAN was yesterday convicted by a Supreme Court jury of the gunpoint robbery of an elderly
man at his workplace three years ago.
Jarvis Fernander, 22, stood trial before Senior Justice Stephen Isaacs for two days on charges of armed robbery and assault with a deadly weapon concerning the March 28, 2014 hold up of Dudley Martinborough for his cellular phone, $180 cash and a Rolex watch valued at $3,000.
Fernander had denied the charges when formally arraigned in the Supreme Court and when his trial began.
The nine-member jury heard testimony from the 73-year-old coordinator of the Bahamas Maritime Cadets institution that sometime around 10am on the day in question, while at the East Bay Street school, he observed two men approaching the door to the old Gold Circle Complex.
The victim said one of the men was 5'8" and the other 5'11".
He described both as slim.
However, he said the men
never came inside which led him to believe they were up to no
good.
When he tried to lock the door, the men barged in and were tugging at him aggressively when his eye glasses fell off.
He also noticed that the shortest of the two men was armed with a black handgun.
After telling them that the school had no money, the gunman threatened to put a bullet in his head.
He was struck in the head and they took the items that they had demanded.
He picked out the accused at an identification parade four days after the incident.
In cross-examination, the witness admitted that he was near-sighted and had glaucoma but insisted he'd observed the men for some 30 seconds.
He also said the same individuals came into the school making inquiries about the establishment two days earlier.
Before excusing the jury to deliberate, the judge noted that persons can sometimes make mistakes in identification.
The jury, after two hours of deliberation, returned unanimous 9-0 guilty verdicts on both charges.
Fernander, who was defended by Calvin Seymour, will face sentencing on March 8 at 2pm.
Darell Taylor and Bjorn Ferguson prosecuted the case.