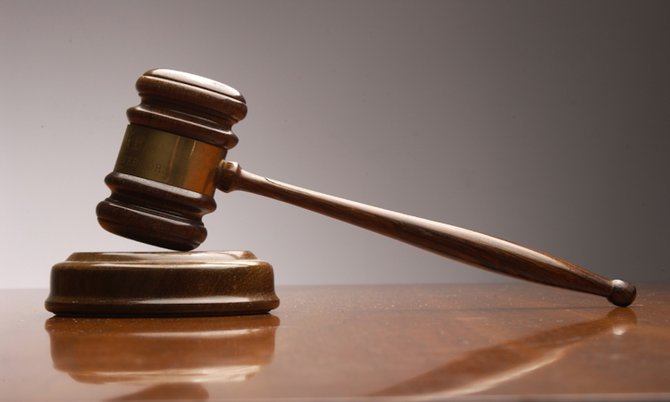 By NICO SCAVELLA
Tribune Staff Reporter
nscavella@tribunemedia.net
A 40-year-old taxi driver was yesterday sentenced to three years in prison and ordered to pay a $50,000 fine after pleading guilty in a Magistrate's Court to four drug related charges stemming from a drug bust in the Carmichael Road area late last month.
Tiko Brown, one of four persons who stood before Magistrate Andrew Forbes in connection with last month's incident, including a Bahamian woman and two Suriname nationals, pled guilty to two counts of possession of dangerous drugs with intent to supply and two counts of conspiracy to possess dangerous drugs with intent to supply.
Subsequent to entering a guilty plea to all four counts, the Boatswain Hill resident was given three years imprisonment for each count to run concurrently and ordered to pay a $50,000 fine.
Defaulting on the latter would result in an additional year in prison, according to Magistrate Forbes.

Caffe Major, along with Surinamese nationals Rinto Ngadinam and Radjinderkoemar Bihari, were discharged after the Crown withdrew its charges against them. They had all pleaded not guilty to their respective charges.
Ngadinam and Bihari were ordered to be turned over to the Department of Immigration subsequent to being discharged.

Towards the end of the proceeding, Brown's attorney appealed for leniency from the magistrate, charging that Brown, a taxi driver for 20 years, had no previous convictions and no matters pending before the court.
Brown's attorney also stated that his client fully cooperated with police during the initial seizure.
However, Magistrate Forbes said while he acknowledges the mitigating factors of the case, Brown's decision making "leaves a lot to be desired," charging that Brown should have known the danger harbouring drugs at his residence could pose to his family.
Magistrate Forbes also said his decision to impose a custodial sentence and fine upon Brown was influenced by the impact illegal drugs has on the country's crime woes.
According to previous reports, officers from the Drug Enforcement Unit, acting on information and with a warrant, went to a residence in the area of Boatswain Hill on Sunday, February 26, where they discovered a large quantity of drugs on the premises.
According to police reports, 633 lbs of marijuana with an estimated street value of $640,000 were found in an apartment at the location in question, while five pounds was found in a vehicle on the property.

Additionally, $5,576 of mixed currency was reportedly found at the premises, believed to be proceeds of crime.
Those funds were seized and subsequently confiscated by local authorities.