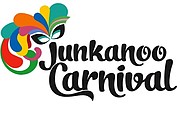 By NICO SCAVELLA
Tribune Staff Reporter
nscavella@tribunemedia.net
BAHAMAS National Festival Commission CEO Roscoe Dames yesterday said local attendance for New Providence's Bahamas Junkanoo Carnival festivities will not be negatively affected by the commission's recent decision to postpone the event - then reverse their decision - due to possible conflicts with the general election timetable.
Mr Dames, in an interview with reporters at the Atlantis resort, said the controversy would likely not have a "significant impact on locals who are already here," as he referred to sold out skyboxes and ticket sales going "extremely well," according to officials from Cash N' Go, the event's official ticket outlet.
However, Mr Dames admitted that the scheduling drama would have an adverse impact on the festival's "public relations" and on "people who had already planned to come from outside the country."
Last month, the BNFC said in a statement that it made the "difficult decision" to postpone the event to May 18 to 20, due to conflicts with the general election timetable. At the time, the commission announced that the Grand Bahama celebrations were cancelled altogether with the event downsized to just one island on one weekend.
After two days of widespread backlash over the last-minute delay, however, it was announced that the festivities were back on for their original date of May 4 to 6 in Nassau, with an April kick off in Grand Bahama after an "intervention" by Minister of Tourism Obie Wilchcombe.
In a statement, it was explained that Mr Wilchcombe's intervention was made after consultation with Prime Minister Perry Christie, and took into consideration the overwhelming cries of disadvantaged stakeholders and guests.
Despite the news, band owners still predicted big losses as a result of the confusion. Bahamas Carnival Band Owners Association (BCBOA) President Dario Tirelli told The Tribune at the time that the event's brand reputability and the 2017 festival had been dealt a major blow.
He said bands had indicated that nearly 3,000 participants or "revellers" were expected to take part in the festival.
When questioned on the BNFC's optimism that the issue would not adversely affect attendance numbers, Mr Dames said: "It affected the rescheduling, affected public relations and people who had already planned to come outside the country. I don't think it has a significant impact on locals who are already here, and having it reverted simply meant that visitors who had already planned could continue to come.
"And ticket sales have been reflective of that as well, of people now they know the dates have been crystalised, they're purchasing tickets online. We have a new platform that Cash 'N Go has put together for us, so that we can monitor and track…and the beautiful thing about it is we can get actual numbers, more consistent numbers of ticket sales, what was bought, where it was bought, where they're buying from and those kind of things."
When asked by The Tribune about the BNFC's projections and targets for tourist arrivals and attendance, Mr Dames said: "That's a little difficult to gauge. Generally it's easier for us to gauge post-event, because the hotels, they don't provide that information until people actually come, visit, and then leave, so that we can have that statistical data."
He added: "A promise is a comfort to a fool, but we deal on factual information. And we can provide that certainly afterwards. A lot of the groups have indicated a lot of visitors that are coming and visitors of all complexions. So when you see a group of people on the parade, a lot of those people are visiting our country."
Because of the financial constraints, Nassau's events will take place in the cultural village at Arawak Cay only. However, Mr Dames has vowed that production quality will not be diminished.
General admission will be $25 per night or $60 for the general weekend pass. VIP tickets will go for $75, while the weekend package will go for $180. The skyboxes, which can hold 20 persons, previously went for $10,000.
Tickets can be purchased online from Cash 'N Go, which also has 14 physical locations. Machel Montano and Bunji Garlin, Trinidadian singing stars, will headline this year's festivities.