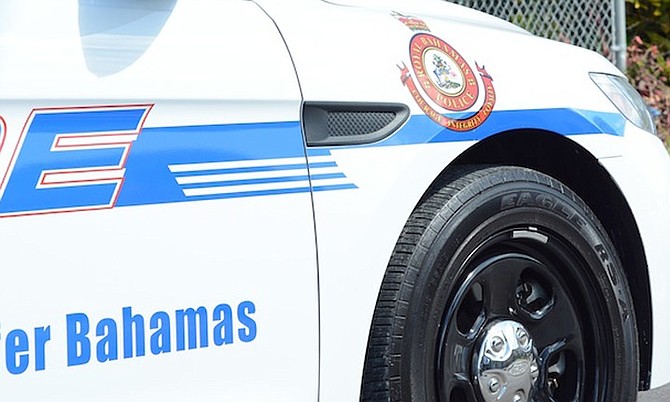 TWO men were arrested and an illegal firearm seized after a car chase in the Farrington Road area with police ended in a shootout on Thursday night.
According to reports, police received a complaint around 10pm that the occupants of a Nissan vehicle were discharging firearms in the area of Boyd Road and Providence Avenue.
When police arrived, the vehicle was quickly spotted and officers signalled to the occupants to stop. However, they refused and sped off, causing a chase to ensue in the Farrington Road area.
The suspects also fired several shots at police, authorities said. Police returned gunfire and the vehicle crashed into a wall on Pitt Road, where one of the men ran from the car and fired several shots at police before he fled on foot.
The officers then chased the suspect, catching him as he hid in a dog house nearby.
Another suspect, who had been shot, was arrested in the vehicle. A handgun was also found at the time. Authorities reported that he was transported to the hospital, where he remains in serious condition under heavy police guard.
Police believe these men are responsible for a number of armed robberies.
Police also took a man and woman into custody on Thursday morning for questioning in connection with an armed robbery.
Police said shortly before 11am a woman was standing in the parking lot of a business establishment on Ernest and York Street when she was approached by a man with a handgun and robbed of her handbag. The handbag contained a cell phone and cash.
The suspect then fled on foot. It is unclear how the woman, who was arrested, participated in the incident. 
However, authorities said when the pair were arrested, the cell phone stolen during the robbery was also found in their possession.