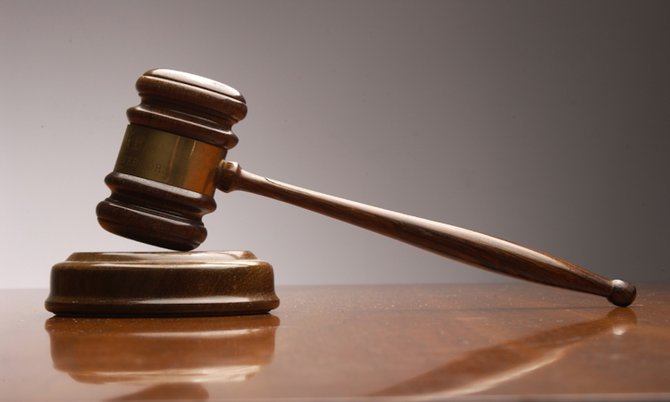 By NICO SCAVELLA
Tribune Staff Reporter
nscavella@tribunemedia.net
A SUPREME Court judge will give her ruling today on whether she will accept an application for Canadian fashion mogul Peter Nygard to be excused from attending recusal proceedings or accept his legal opponent's objections to his absence.
Justice Rhonda Bain, in day two of a hearing into Mr Nygard's recusal application against her, which he has been ordered to attend but was again absent, heard from Mr Nygard's lead attorney, Damian Gomez, QC, of his filing of an application in a bid to have Mr Nygard excused from attending the proceedings.
According to Mr Gomez, Mr Nygard was out of the jurisdiction – in Canada – and has been "for some time," thus explaining his absence from yesterday's proceedings. Mr Gomez said the application was filed yesterday morning.
However, Fred Smith, QC, lead counsel for the Save The Bays (STB), objected to Mr Gomez's application on the grounds that acceding to it would be prejudicial to STB, that he gave no reason for Mr Nygard's absences despite the "pivotal" role he plays in the recusal proceedings, and that he proffered no apology for his absence.
Mr Smith further submitted that Mr Nygard's notable absences, the consequent application for him to be excused, and the subsequent hearings on application, had reduced the recusal proceedings to "a trial within a trial," and are preventing the substantive matter from being dealt with.
"We'll never get this off the ground at this rate," Mr Smith argued.
After a brief adjournment, and responding to Mr Smith's prior submissions, Mr Gomez said Mr Nygard's application is an interlocutory application, and is "ancillary" in nature to the recusal application.
Mr Gomez also submitted that given the circumstances, Mr Nygard's absence and consequent application can cause no prejudice to STB. He said he was "at a loss" about STB's claims on the matter.
Maintaining that "orders of the court are to be obeyed", however, Mr Smith insisted on STB's opposition of his excusal application. He thus suggested that a "practical solution" would be for Justice Bain to dismiss both the application for his excusal and his recusal application as he was not present in court to prosecute neither.
After hearing further submissions from both parties on the matter, Justice Bain said she would give her decision either for or against Mr Nygard's application or Mr Smith's preliminary objections to it at 11.30am today.
Mr Nygard has filed two recusal applications against Justice Bain on the grounds of bias, the latter of which was launched in March of this year. His first application for recusal, which ultimately failed, was filed in 2015.
Both recusal applications stem from Mr Nygard's battle with STB over allegations that the construction/development activities at his Lyford Cay home have led to a substantial growth of the property.
The group claims Mr Nygard has almost doubled the size of his property, from 3.25 acres to 6.1 acres, since he acquired it in 1984, by allegedly reclaiming Crown land from the sea.
The advocacy group alleged that Mr Nygard achieved this without the necessary permits and approvals, claims that have been denied by the fashion designer.
In 2015, Justice Bain was asked to recuse herself from committal proceedings involving Mr Nygard through a notice of motion filed in the Supreme Court by his former lawyer on the grounds of bias. However, in January 2016, Justice Bain said Mr Nygard had not proved there was evidence of bias or apparent bias towards him and found the accusations to be "scandalous."
The Court of Appeal, six months later, affirmed Justice Bain's rejection of the application in an appeal of the decision by the Lyford Cay resident.
On the last occasion concerning Mr Nygard's second recusal application, Mr Smith had accused the billionaire Lyford Cay resident of playing "cat and mouse" with the court and treating it as his own personal "convenience".
At the time, Mr Smith said Justice Bain should not "countenance" Mr Nygard's absence over his own recusal application, as he said the Supreme Court is not a "see-saw" that Mr Nygard can merely "pivot" on when he sees fit.