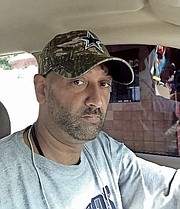 By INIGO 'NAUGHTY' ZENICAZELAYA
LIKE most loyal, die hard Cowboys fans, I'm holding an 'Ezekiel Elliott Suspension Hearing ' Candlelight Vigil.
My rosary beeds are out, my book of novenas is close by. 2pm Thursday November 9th, 2017 can't get here soon enough, so once and for all we can start the clousure on this long, painful ordeal.
The rights and wrongs surrounding this case, must wait for another day in this column. Oh, rest assured they will be, with no stone left unturned. As for now all eyes on "Zeke Gate."
Considering the "short and sweet" technique has been working consistently, I've got to continue to roll with it.
Here's who I like
this week:
THURSDAY
CARDINALS
SUNDAY
STEELERS, SAINTS, BEARS, JAGUARS, LIONS, TITANS, VIKINGS, JETS, RAMS, 49ers, COWBOYS, PATRIOTS
MONDAY
PANTHERS
SANTXO Z'S PICKS
SEAHAWKS, STEELERS, SAINTS, PACKERS, JAGUARS, LIONS, TITANS, VIKINGS, JETS, RAMS, GIANTS, COWBOYS, PATRIOTS, PANTHERS
CLINT J's PICKS
SEAHAWKS, SAINTS, STEELERS, TITANS, JAGS, REDSKINS, BEARS, LIONS, JETS, RAMS, COWBOYS, GIANTS, PATRIOTS, PANTHERS
LEO B's PICKS
SEAHAWKS, SAINTS BEARS, LIONS, TITANS STEELERS, JETS, REDSKINS, JAGS, RAMS, COWBOYS, 49ERS, PATRIOTS, PANTHERS*
STEVIE J's PICKS -
AZ
NO
CHI
DET
PIT
LAChargers
NYJ
TEN
WASH
LARams
ATL
SF
DEN
CAR
More like this story