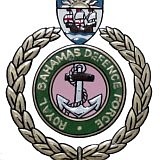 THE Royal Bahamas Defence Force (RBDF) is investigating reports of a Haitian wooden sloop landing in the southwest area of New Providence.
The incident occurred sometime Saturday night or early Sunday morning, the RBDF said, adding the number of suspected migrants on board were unknown up to press time.
However, the RBDF had several teams conducting a search of the surrounding areas on Sunday along with Department of Immigration officials.
The total number of undocumented migrants apprehended by the RBDF for the year is approximately 1,100. Half of these apprehensions were made jointly with local immigration and police authorities officers as well as the United States Coast Guard.