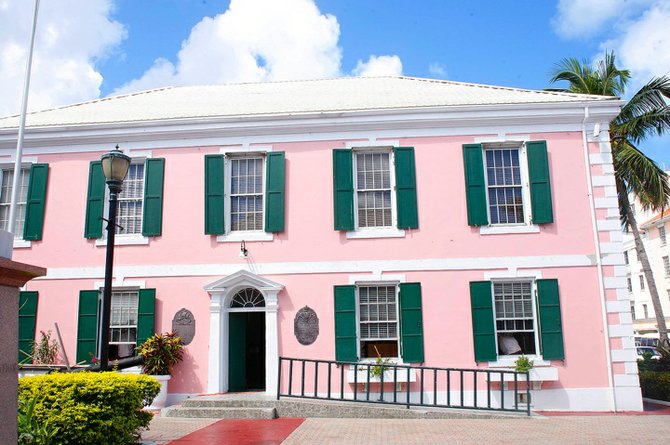 By RASHAD ROLLE
Tribune Staff Reporter
rrolle@tribunemedia.net
IN the face of public uproar, the Minnis administration has placed a stipulation on its pledge to increase salaries for Members of Parliament next year, with the prime minister's Press Secretary Anthony Newbold saying yesterday the salaries will not be increased if the economy does not improve.
He would not say which economic metrics will be analysed to determine if a salary increase for MPs should take place. 
His statements came in response to questions about whether Prime Minister Dr Hubert Minnis regrets his 2014 position on raising the pay of MPs.
At the time, Dr Minnis suggested that as leader he would not raise salaries for MPs so long as the economy remained weak and there is "pain and suffering" going on in the country. He was leader of the Official Opposition at the time.
By his administration's own admission, the country's finances are bleak and the Free National Movement (FNM) came to power emphasising the weakness of the economy. 
Mr Newbold said there's "no intention to" raise politicians' salaries so long as the economy is feeble and Bahamians are suffering.
Asked if he meant the economy must considerably improve for MPs' salaries to be raised, he said: "It's the only way they will be raised."
Dr Minnis did not suggest when he announced the salary increase in Parliament several weeks ago that a raise is conditional on improvements in the country's economy. 
He said at the time: "I want to put the country on notice that at the next budget I will come forth with a pay increase for the members of Parliament. I only want to put the nation on notice that the time has come when individuals are being paid by that government half a million dollars per annum, individuals are receiving contracts up to $800,000 and the members of Parliament are being paid $28,000…I will establish an independent committee who will look at member salaries, who will look at government structure salaries for this half a million dollar, these $800,000 and these contracts signed a few hours before the election. All of that will be reviewed. (The committee will) review all salary structures for government entities."
Mr Newbold said yesterday: "The prime minister's position is, there will be a complete review of all public sector salaries. Job placement is going to be resolved, all a part of what he calls a reform agenda because [the] civil service has to be reformed; talking about job placement, talking about young people who want to get into the civil service, young people who are eminently qualified.
"You have to review what is there, see what you need to move around, see where you need to change, see those changes you need to make. That's his general view. Everyone ought to own a liveable income. The general review committee to be established to look at all of that and we'll see what their recommendations are for the next budget cycle."
Mr Newbold said the review committee, which he doesn't expect to be established until next year, may conclude a salary hike is not "a good idea".
"We don't know what the committee is going to say," he said.
"We also don't know what the economy is going to look like next year."