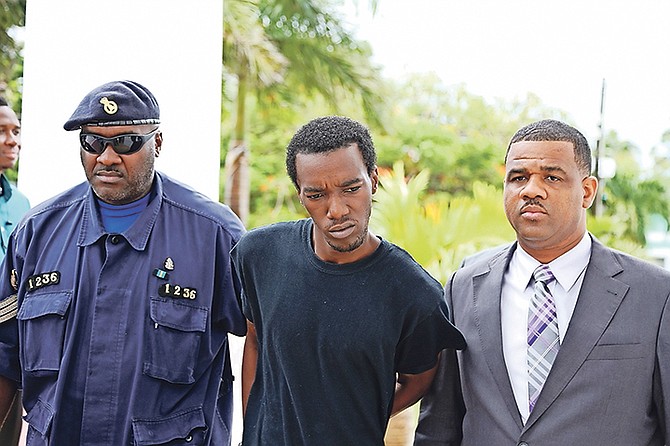 AN attorney for a 21-year-old man accused of murdering another man in the Farrington Road area last month, claimed his client was beaten to the point of vomiting blood while in police custody.
Ian Cargill, attorney for accused Marcello Harris of Farrington Road, told Deputy Chief Magistrate Andrew Forbes that his client was beaten on two separate occasions by police officers, once last Friday by someone identified as Officer Miller and again on Monday.
Mr Cargill said Harris' initial requests to be taken to hospital were refused, and it was only until his client began throwing up blood that he was taken to receive medical attention.
The deputy chief magistrate noted Mr Cargill's claims and said Harris should be seen by medical personnel at the Bahamas Department of Correctional Services (BDCS).
Harris was charged with one count of murder in connection with an incident that occurred on September 19.
It is alleged that on that day, Harris, being concerned with others, murdered Shenandoah Green.
According to initial reports, shortly after 11pm on the day in question, police received a report of a man being shot on Christopher Street off Farrington Road. Responding officers ultimately found in a vehicle the lifeless body of a man who had been shot.
The man was pronounced dead at the scene. After the incident, senior police officials said they were searching for the occupants of a white Nissan Note as the ones responsible for the shooting.
Harris was not required to enter a plea. The matter was adjourned to December 6 at 10am for service of a voluntary bill of indictment to the Supreme Court. He was remanded in custody until that time.