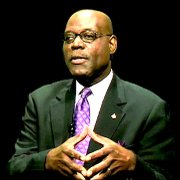 By RASHAD ROLLE
Tribune Staff Reporter
rrolle@tribunemedia.net
PRESS Secretary Anthony Newbold said Tuesday he does not know if the Minnis administration has made progress in its plans to allow capital punishment to be resumed in the Bahamas.
After demanding in opposition that the law on capital punishment be enforced, the Minnis administration has, since its election victory in May, done nothing to suggest it has begun movement on the issue.
"I don't know if or when that will happen," Mr Newbold said yesterday when asked what the administration's plans are to allow capital punishment to resume.
Laws
"I will say this: the Attorney General's Office is pretty busy right now doing a lot of things, like preparing the anti-corruption agenda the prime minister has talked about. The attorney general spoke last week about the fact that our money laundering laws are a total mess. Is something being prepared to deal with capital punishment? I can't say at the moment.
"I don't know when or if, the prime minister hasn't said anything to me certainly about capital punishment. In light of what's happening, it's certainly one I will ask him."
One hundred and seven people have been murdered so far this year, a number that outpaces last year's rate up to this point when about 76 people had been killed, according to The Tribune's records.
In February, while in opposition, Dr Minnis said unless the government is willing to enforce the death penalty, "criminals will continue to ravage our country and keep citizens in fear."
Although the law allows for capital punishment, the death penalty has not been carried out since January 2000. That year, David Mitchell was executed for stabbing two German tourists to death.
In 2006, the London-based Privy Council ruled that the Bahamas' mandatory death sentence for convicted murderers was unconstitutional.
In 2011, after a ruling from the Privy Council, the Ingraham administration amended the death penalty law to specify the "worst of the worst" murders that would warrant execution.
Under the amended law, a person who kills a police or defence force officer, member of the Departments of Customs or Immigration, judiciary or prison services would be eligible for a death sentence. A person would also be eligible for death once convicted of murdering someone during a rape, robbery, kidnapping or act of terrorism.
Chief Justice Sir Hartman Longley said last year that the chances of ever imposing the death penalty under present laws are nil, adding that a massacre is a kind of event that may allow the death penalty to take place.
Last year, however, Dr Minnis said it's time to pop the necks of "murderous scumbags."
Issue
"Our economy, Mr Speaker, will not grow until we solve the issue of crime and as you know crime is a multifaceted issue, which requires multifaceted approaches (involving) the family, the church, civil society and the government. (They) must all join forces to combat this societal mess," Dr Minnis said in the House of Assembly in June 2016.
"Just the other day, a young man was gunned down at the ATM machine. We must, as hanging is on our books, we must hang these criminals. These murderous scumbags must be hung by the neck until they are dead."
He continued: "The murderous scumbags must be hung as that is on our laws. Hang, hung, whatever…pop their necks."
Later that month, he told The Tribune if elected as prime minister, he would immediately seek to amend the Constitution to remove the UK-based Privy Council as the highest court of appeal for murder convicts.
He said last year in the case of such convictions, Supreme Court judges, if they believe the nature and circumstance of a murder merit a death sentence, should not have their ruling appealed to any court outside the country if the Court of Appeal upholds their ruling.
"I want to amend the Constitution so murder cases will only go as far as the Court of Appeal right here and would no longer go to the Privy Council," he told The Tribune last year.
"I will do everything to carry out the law and the law says hang so that is what I will do.
"This issue will be discussed and debated in the House of Assembly and then taken to the people. We will have this referendum because I am a strong advocate and believer of hanging.
"The crime has to stop and this is just one way we will attempt to stop it.
"I will do everything in my power to ensure that we start hanging these murderers," Dr Minnis said in June 2016.