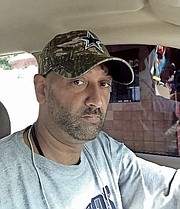 By INIGO 'NAUGHTY' ZENICAZELAYA
I KNOW some of you fantasy football owners are still crying this morning. And, if you are, it's because you probably had Aaron Rodgers on your team.
I feel your pain, I've lost superstars to injury before.
A big part of fantasy football is testing your GM skills to see if you can still make a run at your league title, despite the odds stacked against you, minus your 'stud' player.
Replacing Rodgers is futile, but you've got to try.
• Here are 5 QBs who you should pick up to replace Rodgers in your lineup.
JARED GOFF,
Los Angeles Rams:
Looking around leagues, he's only 38 per cent owned.
That seems low, but then again he has two straight games of sub-10 points in standard QB scoring.
Those games were against the Seahawks and Jaguars, two outstanding defences against opposing QBs.
I'd nab Goff as my starter immediately if I had Rodgers.
TYROD TAYLOR,
Buffalo Bills:
Taylor has six touchdowns through the air this year, despite a no name receiver corps, and 121 rushing yards.
Throw in a tantalising upcoming schedule (vs. Bucs, vs. Raiders, at Jets, vs. Saints) and you've got some solid numbers on the horizon.
TREVOR SIEMIAN,
Denver Broncos:
Take a gamble here, high risk, high reward.
On Sunday night, Siemian totalled 376 yards, but he has also tossed six interceptions this season, including a pair in the loss to the Giants on Sunday night.
Consistency is the big question here, but in certain weeks, he might break out as he did in Week 2 with four scores against the Dallas Cowboys.
JOSH McCOWN,
New York Jets:
McCown has had three games with two touchdowns and although the six INTs are a huge red flag, you know the Jets throw enough and might play a bunch of games from behind to make him a volume play.
TEDDY
BRIDGEWATER,
Minnesota Vikings:
Consider Bridgewater a 'dark horse' candidate that could turn into a mid-season 'steal.'
From all indications, it sounds like he's getting ready to return from that horrific leg injury he suffered last preseason, and with Sam Bradford still out, the Vikes could turn to the guy who was supposed to be their starter in 2016. Don't hesitate, if you have roster flexibility, stash Bridgewater on your roster now.
OTHER
NOTABLE INJURIES
AND UPDATES:
LEONARD
FOURNETTE
RB JAGS :
Fournette is expected to play in Week 7.
Fournette said he just twisted his ankle "a little" late in the loss to the Rams in Week 6.
Obviously, that's good news, however given Fournette's history of foot problems, fantasy owners should be cautious. Pick up second string RB Chris Ivory if he's available.
JAMEIS WINSTON
QB BUCS:
Winston reportedly has a sprained right AC joint, though it's possible he can play through it.
Winston exited Sunday's game against Arizona after the first drive because of a shoulder injury but he said after the game that he expects to play in Week 7. With a matchup against the Bills on the horizon, Winston might be a don't play even if healthy.
EMANUEL
SANDERS
WR BRONCOS:
Initial X-rays were negative on Sanders' ankle, but the results of an MRI on Monday were still pending.
There's a good chance Sanders misses at least one game which means Bennie Fowler and Jordan Taylor would likely step in and see more targets.
TYREEK HILL
WR CHIEFS :
Hill was checked for a concussion late in Kansas City's loss to the Steelers on Sunday, but NBC's Mike Florio reports that he did not suffer one.
If everything is on the up and up, Hill should be fine for next Thursday's game against the Raiders, but given the quick turnaround and the tricky nature of concussions, keep an eye on Hill right up until kickoff.
GOLDEN TATE
WR LIONS:
A shoulder injury knocked Tate out of Sunday's loss to the Saints in the third quarter, and no updates were given immediately after the game.
With the Lions on bye in Week 7, Tate will have extra time to heal but if he remains out after the bye, look for Marvin Jones Jr and T.J. Jones to see upticks in targets.
Well, that should do it. All you fantasy owners have gotten enough info to do damage on your waiver wires this week.
• Naughty presents 'Mischief and Mayhem in da AM' from 6am to 10am, Monday to Friday and 'The Press Box' sports talk show on Sunday from 10am to 1pm, on KISS FM 96.1. Comments and questions to naughty@tribunemedia.net