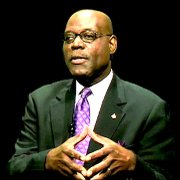 By RASHAD ROLLE
Tribune Staff Reporter
rrolle@tribunemedia.net
THE Minnis administration will "get through" the bills it has tabled in the House of Assembly and move on to capital punishment at a later date, the prime minister's Press Secretary Anthony Newbold said yesterday.
His statement came a week after the release of a report, "Solutions to the Murder Problem," that called for an amendment to the constitution to allow capital punishment to resume in the country. The report was released by police and the Ministry of National Security.
Prime Minister Dr Hubert Minnis has been a big proponent of the death penalty in the past, saying last year the Privy Council should be removed as this country's final appellate court for murder related matters so that the Court of Appeal would be the only appellate court with the power to uphold or reverse Supreme Court decisions about the death penalty. He said, while in opposition, he would hold a referendum to enshrine this in the country's Constitution.
In a recent interview, Attorney General Carl Bethel did not appear to be on board with this plan. Although Dr Minnis never discussed replacing the Privy Council with another foreign-based court, Mr Bethel said the Caribbean Court of Justice, a potential replacement for the Privy Council, would not be more likely to impose the death penalty than would the Privy Council.
"(The prime minister) who made the comments (last year about removing the Privy Council in murder cases) is always serious about the death penalty," Mr Newbold said at yesterday's press briefing. "Obviously as we all know there is a process that has to be followed. That, however, is not a process we see the administration engaging in at the moment. Those five, six, seven, eight bills that have been laid, one that is presently being debated and hopefully will be concluded next Wednesday, the government wants to get through those first. We're five, six months into this new administration. We got some time to get to anything that the government will do with respect to capital punishment, but on the agenda at the moment are those six bills. Whatever the government is going to do on capital punishment will come at a later date."
In the study authored by Dr Chaswell Hanna, a superintendent of police, researchers called for the resumption of the death penalty. "Many of those opposed to capital punishment fail to understand that it was not created for prevention, but rather incapacitation and retribution," the study said. Researchers said the Constitution could be amended to "specify that the punishment for a person convicted of murder is death or life without parole".