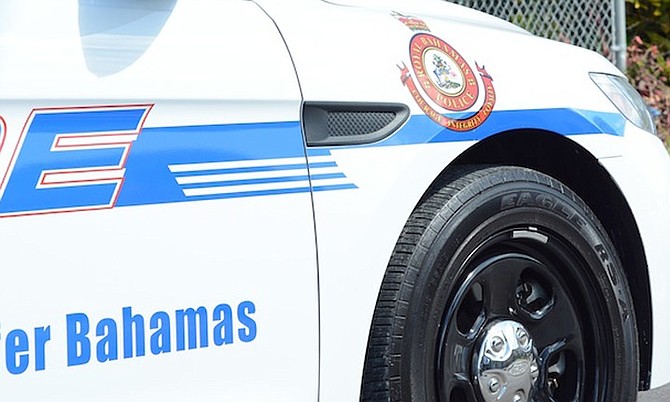 POLICE are searching for several suspects who committed two recent armed robberies.
Shortly after 10pm on Wednesday, a man had just arrived at his home in Marathon Estates when two men, one armed with a handgun, approached him.
The man was robbed of cash and his cellphone before the thieves fled on foot.
Then, shortly after 3am on Thursday, police said a man had just arrived at his home on Lee Street in the subdivision of Nassau Village when three men, two who had handguns, robbed him of cash.
The thieves also fled on foot.
However, police were able to catch one suspect who allegedly stole a woman's handbag on Thursday morning.
Shortly after 6am, a woman was walking in the area of Sunlight Cottage when a man approached, pushed her to the ground and stole her handbag, police said.
The man ran away, but officers from the Mobile Division responded and arrested a suspect in the area who was found with the bag.
Investigations are continuing.