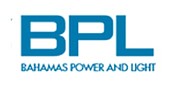 At 2pm Bahamas Power and Light issued an update on the situation in the south islands.
"No reports received from Crooked island or Acklins Island as yet," said BPL.
"The Met office has indicated that both of those islands are still under hurricane force and tropical storm force winds. We are unable to perform assessments at this time
"Report from Exuma indicates that supplies were interrupted just before 7am. Winds are still heavy and the team is unable to perform any assessments thus far. At the power station one machine is still online being run to maintain power station supplies, no power is being exported.
"Report from Long Island indicates power was interrupted to the island at approximately 5am. The team indicates that winds are still heavy and they are unable to safely perform any field assessment at this time.
"Report received from Mayaguana. The bulk of the damage is line related so far. There have been no reports of downed power poles. The remaining employees reported that from the location of the power station at Betsy Bay to Pirates Wells they were able to check that section of the network themselves which is about five miles. They indicated no power poles down but a number of lines down.
"They received the assistance of the police officer in Abrams Bay who did a cursory check between Abrams Bay and Pirates Wells. He also indicated he did not see any down poles but that there are a number of lines that are down. He also indicated that in Abrams there are also a number of lines down but no poles are being reported"
"Reports received from Inagua from Lieutenant Sims of the Royal Bahamas Defence Force. Lieutenant Sims reported heading south on the main Front Road to the lighthouse one pole down making the road impassible and further assessments impossible. Heading north to the airport 10 poles have been counted down thus far. Within the settlement on the side streets no poles reported as down but a number of lines are down.
"Lieutenant Sims also reported that before the storm event supplies the the Defence Force, BTC, and a few other agencies were interrupted due to generator problems."