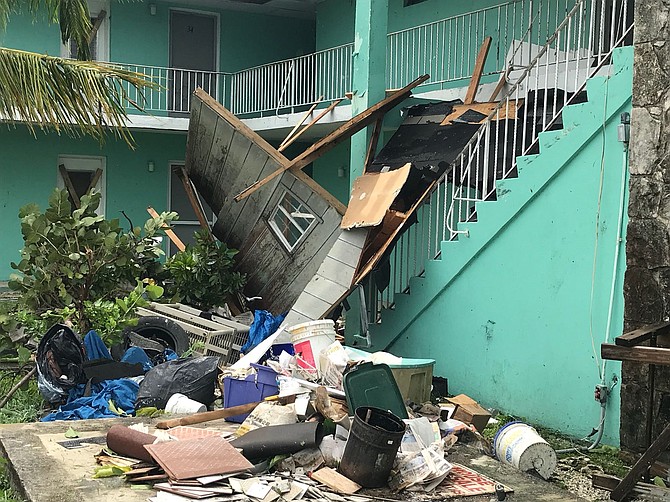 http://youtu.be/hRC_x1BFVXM
MULTIPLE homes in Grand Bahama have been damaged as a result of tornadic activity due to Hurricane Irma, The Tribune was told.
According to Marco City MP Michael Pintard, significant roof damage has been reported to homes in Grand Bahama on Sunday as Irma churned by, however there have been no reports of life threatening injuries.
Not long after the tornados struck, emergency personnel, police and defence force officers came to the scene to offer assistance, Mr Pintard said on Sunday afternoon.
Tropical storm warnings remained in effect for Grand Bahama and Bimini on Sunday, as the centre of Irma was about to make landfall in the lower Florida Cays.
The Department of Meteorology said hurricane force winds extend up to 80 miles from Irma's centre and tropical storm force winds extend up to 220 miles from the centre.
Flooding and two to four inches of rainfall is expected over Bimini and western Grand Bahama.
More on this developing story later.