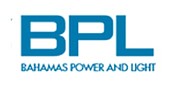 By RASHAD ROLLE
Tribune Staff Reporter
rrolle@tribunemedia.net
POWERSECURE wanted to reduce Bahamas Power & Light's (BPL) staff by more than 200 workers, believing it could have saved the company "about $20m" doing so, according to the company's long-concealed BPL business plan.
Works Minister Desmond Bannister tabled the document in Parliament yesterday, saying its plan for staff is not something the Minnis administration is committed to doing.
"Integral to the business plan, which the former administration agreed with, was a decision that a reduction of staff by approximately 30 per cent would result in savings of $13m annually," Mr Bannister said. "The plan refers to the proposed reduction of staff at BPL as a 'business necessity' and envisioned the separation of 233 BPL staff members through a redundancy process in August or October 2017, together with a possible reduction of an additional 64 staff members in September 2018. This business plan and the plan to separate 233 staff members at BPL has remained a secret of the former administration until today."
In its plan, PowerSecure said about BPL's current performance summary: "Staffing levels are high by about 30 per cent, creating an opportunity to save about $20m."
PowerSecure was aware that there was risk its plan for staff reduction wouldn't take off. "Political interference," it said in its discussion about risks to the execution of its business plan, would "impair making BPL a viable and solvent utility".
This risk also affected its desired rate reduction bond which would have addressed BPL's legacy debt issues, a plan that would have involved adding a charge and possibly a new cost to customers' bills in order to service the bond.
Controversy erupted in August after it was revealed that PowerSecure received a "performance bonus" of $1.1 million despite persistent customer dissatisfaction with BPL since the company was contracted in 2015.
In its discussion of risks to the execution of its business plan, PowerSecure's document gives insight into why the American company may have felt entitled to the bonus.
"In the event that the rate reduction bonds are not underwritten or fully subscripted within the first year," PowerSecure wrote, the company "should not be held responsible for the impact such delay or failure has on the operational performance initiatives and be entitled to the entire performance incentive fee for the first year of the (management services agreement). The same arrangement would exist for each subsequent year."
PowerSecure planned several strategies to reduce staffing. In addition to making some employees redundant if necessary, it planned a voluntary separation strategy through which the company would have given employees a 60-day window to elect to apply for the "separate incentive programme."
The company also planned an early retirement programme for employees "within three years of retirement."
"Approximately 17 per cent of the employees have 27 years of service or greater, which represents $12 million of the $60 million for total compensation," the company said.
The business plan revealed no clear agenda for embracing alternative energy forms as a means of generating power in the future, though PowerSecure said it planned to put BPL on the "path to a clear, more efficient generation fleet."
"A wide variety of supplies including liquefied petroleum gas (LPG), liquefied natural gas (LNG), heavy fuel oil (HFO), automotive diesel oil (ADO) and solar have been analysed and will continue to receive consideration," PowerSecure said. "The prospect of bringing LNG or LPG to the islands looks promising. However, current analysis indicates that pursuing those today may put BPL in the position of a loss leader which is misaligned with the current financial situation at BEC. Therefore, the current plan is to procure modern HFO units that can be converted to LNG. This approach preserves the capital resources of BPL and positions the Bahamas to be a leader in advancing cleaner and less costly energy supplies as the market matures."
PowerSecure aimed to improve BPL's reliability and performance by adding 140 megawatt of "high-efficiency HFO units" to the Clifton Pier plant.
The company also wanted to procure rental units to counter the expensive generation of power from the Blue Hills plant. PowerSecure said its analysis of an 80 MW bridge power solution showed it would create a profit of $13.5 million.
"The most expensive to repair units at Blue Hills are taken out of service first once the bridge power is online," the company said. "The others are limited to an absolute minim, thereby limiting repairs costs. Once new generation assets are commissioned, more than 60 per cent of Blue HIlls generating capacity is retired."