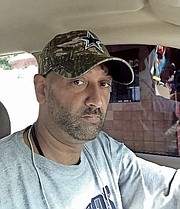 BRONCOS, Steelers and Dolphins fans remain silent.
'DolFans' the JETS? Seriously? Please stay seated small with your mouth pinned shut!
The JETS, J-E-T-S, JETS JETS JETS.
Anyway enough about those losers, here's who I like this week, as we all continue to chase Santxo Z.
LAST WEEK 8-8
SEASON 31-17
BEARS vs PACKERS
Great NFC North matchup - PACKERS at Home 31-24
SAINTS vs DOLPHINS
Which teams will show up, both squads are know to show up one week and not the next......Cutler is about to do his usual implosion, Ajayi keeps it close.... ah heck the Dolphins swung me last week, SAINTS on the road. 27-24 (OT)
TITANS vs TEXANS
I'm 2-0 this season picking the TITANS, make that 3-0 TITANS get the big road win. TITANS 31 - 27
JAGS vs JETS
JAGS in the battle of the J's JAGS 27 - 17
PANTHERS vs
PATRIOTS
The PATS win the battle of the P's in a hotly contested game, only because they are at home.
PATRIOTS 31 - 23
LIONS vs VIKINGS
Another great NFC North matchup up in this one, which the VIKINGS win because they are at home.
Minnesota WR's Diggs and Thielen both have big days.
VIKINGS 27 - 23
BILLS vs FALCONS
FALCONS at home, 'Birds win big in this one!
FALCONS 34- 17
STEELERS vs RAVENS
STEELERS are a different team on the road, see last week's score.
RAVENS tough at home 'Big Ben' vows to rebound in a major way.
STEELERS 24-23
BENGALS vs BROWNS
Coin Flip ....... BENGALS !!
BENGALS 27-24
RAMS vs COWBOYS
COWBOYS go from eating crow in Denver to feasting on Cardinal and Ram for the next two weeks, Texas size BBQ in Dallas, smoked RAM is the main course.
It will be fun to watch Zeke vs Gurley.
COWBOYS 31-23
EAGLES vs
CHARGERS
CHARGERS are due for a win, EAGLES still shakey on the road.
CHARGERS
at home 24 -20
GIANTS vs BUCS
BUCS win at home in the battle of underachievers.
BUCS 24-23
49ers vs CARDINALS
CARDS rebound at home, but the Niners will be a tough out.
CARDS 27-20
RAIDERS vs
BRONCOS
Both teams looking to rebound off tough road losses last week.
Too close to call in this one, coin flip ... BRONCOS at home.
COLTS vs SEAHAWKS
Not two weeks in a row, COLTS come back to earth, 12th man too loud in Seattle.
SEAHAWKS 21-13
REDSKINS vs CHIEFS
Andy Reid leads the CHIEFS to victory in the battle of the Indians!
CHIEFS at home 34-17
SANTXO Z
LAST WEEK 8-8
SEASON 33-14
PACKERS
SAINTS
PATRIOTS
JAGS
TITANS
STEELERS
BENGALS
LIONS
FALCONS
COWBOYS
CHARGERS
CARDINALS
BUCS
RAIDERS
SEAHAWKS
CHIEFS
LEO B
LAST WEEK 9-7
SEASON 30-17
CHIEFS
SEAHAWKS
BUCS
BRONCOS
EAGLES
CARDS
JETS
COWBOYS
BROWNS
STEELERS
FALCONS
LIONS
TITANS
PATRIOTS
SAINTS
PACKERS
CLINT J
LAST WEEK 9-7
SEASON 30-17
Packers
Saints
Pats
Jags
Bengals
Cowboys
Lions
Falcons
Ravens (upset alert)
Titans
Eagles
Cardinals
Buccs
Broncos
Seahawks
Chiefs
STEVIE J
LAST WEEK 7-9
SEASON 28-19
GB
NO
ATL
CINN
DAL
MINN
NE
JAX
PITT
TENN
AZ
PHI
TB
DEN
SEA
KC