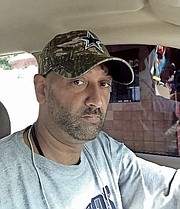 By INIGO 'NAUGHTY' ZENICAZELAYA
AFTER a fast and furious and, more importantly, successful second week in NFL free agency, the Cowboys aren't done yet.
• Here's some of the latest rumblings, Draft and free-agent wise, straight from the ranch.
WAIT THERE'S
MORE
Dallas is still working to improve their roster ahead of this month's draft (yes, this month, finally). Former Panther and Jet DE Kony Ealy, according to NFL Network's Ian Rapoport.
Ealy has been linked to the Cowboys before.
Stephen Jones admitted that had the Cowboys not traded up to take DeMarcus Lawrence in 2014 that Kony Ealy would have been their pick (Ealy wound up going 60th overall to Carolina).
It's been a roller coaster ride of a year for Ealy.
On March 10 of last year he was traded (along with a third-round pick) to the Patriots in exchange for a second-round pick. Many viewed this as a another classic Patriot manoeuvre (similar to Danny Shelton this year), taking on a high-pedigree player in the final year of his contract; surprisingly however, five months later, the Pats cut him.
The Jets claimed him off waivers, Ealy played well throughout last season.
Now he's a free agent testing the open market, while still mulling over a possible return to the Jets.
Adding Kony Ealy to the present Cowboys defensive line rotation, that includes DeMarcus Lawrence, the guy Dallas actually drafted ahead of Ealy, could be fun.
DRAFT RUMOURS,
MOVING ON UP
The Cowboys have made several impactful moves in free agency, however their defensive needs at linebacker and safety remain.
Dallas plans to address one of these needs in the first round of the NFL Draft and are now rumoured to be heavily targeting both Georgia LB Roquan Smith and FSU S Derwin James.Of course, both players are projected to be long gone by the time the Cowboys pick at No. 19. Could they trade up to take one of those star players?
K.D. Drummond of Cowboys Wire thinks they could do just that.
"Roquan Smith, linebacker out of Georgia appears to be an All-World prospect. There's a need there, with questions around the health of Sean Lee and Jaylon Smith."
(Smith had 137 tackles with 14 tackles for loss and 6.5 sacks for the Bulldogs in the perennially tough SEC, last year.)
Drummond also added:
"The Cowboys don't have a glaring need at safety, but it's certainly a position which could be upgraded.
The big decision for the Cowboys is what happens if Florida State's do-everything guy Derwin James makes it out of the top 10."
Look for the Cowboys to move up, if the rumoured QB frenzy in the first round or this year's NFL Draft, proves to be true, and causes talented players like James to drop, no fault of their own.
(James had 84 tackles with 5.5 tackles for loss, two interceptions and 11 pass breakups last season for the 'Noles.)
If James plummets, Cowboy fans get your popcorn ready.
The draft is in Dallas, the Cowboys have 10 picks to work with.
Also throw in a certain pissed off, under achieving, mercurial WR, refusing to take a pay cut, as trade bait.
And one can easily see "Trader Jerry" has lots of assets to work with.
Let the wheeling and dealing begin.
Going up????
• Naughty presents 'Mischief and Mayhem in da AM' from 6am to 10am, Monday to Friday and 'The Press Box' sports talk show on Sunday from 10am to 1pm, on KISS FM 96.1. Comments and questions to naughty@tribunemedia.net