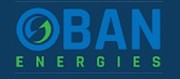 By TANEKA THOMPSON 
Tribune News Editor
tmthompson@tribunemedia.net
IN the face of continued criticism and public push back over its proposed development, Oban Energies yesterday touted the benefits the project would bring to Grand Bahama, revealing 200 homes will be constructed "as an incentive" for Bahamian staff members. 
A statement issued yesterday said Oban is in it "for the long haul" and has already invested over $10m to date in research, technical, legal, local accommodations and marketing, inclusive of Bahamian firms as it looks forward "to impacting the Grand Bahama economy in a more extensive way soonest".
Although environmental activists and watchdogs have expressed concern about degradation and pollution to pristine areas of the island due to the proposal, Oban tried to assuage these fears, saying it "remains committed to realising a sustainable and environmentally friendly development in East Grand Bahama".
Oban's release said: "The construction phase of the storage and refinery facility will create 600 direct and 1,000 indirect jobs." 
"Upon completion, our full fledged operation will boast 250 permanent, well-paying jobs. Two hundred homes will be constructed as an incentive for Bahamian staff members. We intend to partner with Grand Bahama residents and local organisations to strengthen communities. 
"A strong focus will be placed on East Grand Bahama, the University of The Bahamas, Northern Campus, youth development throughout Grand Bahama and a charitable connect with the wider Bahamas. Our representation remains on the ground and we have identified a number of individuals and organisations making contributions that bode well with Oban's vision and commitment. We will continue to provide information and address various concerns. With present day advanced technology and Oban's commitment to world-class standards, we are confident of delivering an environmentally safe establishment that will grow the economy of Grand Bahama and the wider Bahamas. 
"Oban is here for the long haul."
Officials from the company have been under the radar since a heads of agreement was signed with the government in February for the controversial $5.5 billion oil refinery and storage facility. Oban's president, Satpal Dhunna, hosted a town hall in Grand Bahama in late March. However, he has not been visible since.
Yesterday's statement did not mention an environmental impact assessment or a timeline for its completion.
In February, Oban Energies' then-Non-Executive Chairman Peter Krieger said an EIA for the project would be completed in 45 days. However, government officials and representatives at the Bahamas Environment Science and Technology (BEST) Commission have been tight-lipped when asked about this process.
Members of the Progressive Liberal Party have called on the government to scrap the controversial project. The PLP is holding a general meeting tonight for supporters called "Kill the Oban Deal."