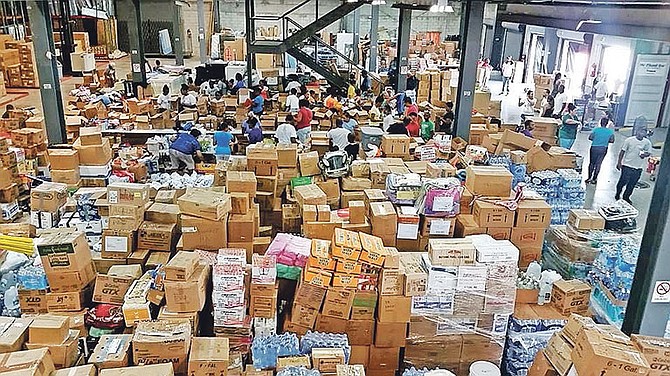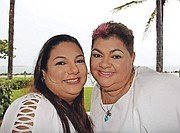 By JEFFARAH GIBSON
Tribune Features Writer
jgibson@tribunemedia.net
IN addition to raising funds to assist the Princess Margaret Hospital with much-needed machines, an upcoming Family Festival hosted by the HeadKnowles will feature a blood drive, fun games, raffles and live entertainment, and help Bahamians prepare for hurricane season.
The HeadKnowles Family Festival is scheduled for Saturday, August 11, at the Bahamas National Trust's Retreat on Village Road.
The online support group HeadKnowles, launched by Lia Head-Rigby and Gina Knowles, put together widespread relief efforts following Hurricane Joaquin in 2015 and coordinated Hurricane Matthew efforts in 2016.
The organisation provided a variety of items that brought relief to families impacted by the storm, including items such as air mattresses, portable stoves, generators, liquid baby formula, diapers, children's clothing, wet wipes, tarp, candles, toiletries, bottled water, non-perishable canned goods, small variety packs of cereal, mosquito repellent, water filtration devices and matches.
They are hoping funds raised from the upcoming festival will help them in allocating other necessary items to hurricane victims and less fortunate families.
"We would love to make enough to help us be prepared for any hurricane that might hit so we don't have to run around crazy like we do every season. But we also want to help out PMH with some very needed machines," said Ms Knowles.
HeadKnowles has not only assisted in hurricane relief, in fact, the organisation has purchased over 4,000 school uniforms, $40,000 in laptops for schools, assisted in the construction of three libraries, installed plumbing in homes, and purchased appliances for families in need.
"We do a lot of other cool projects. We try our best to do what's needed most. It's a lot of work but trust me it's worth it," said Ms Knowles.
Besides being a fundraising effort, she said the festival will allow members of the Facebook social media group to actually get together in real life for a fun time.
"We've always wanted to get the 'Hkers' together. Every day there are thousands of strangers who are HeadKnowles family talking to each other. Yet we seriously trust them. Wouldn't it be great to meet the family? What better way than playing games, eating, drinking and having fun?"
Ms Knowles said depending on the turn-out of this event, the Family Festival could become an annual occurrence.
"The thing is honestly we will have to see the support we get. We are so thankful to two amazing ladies Avani Armbrister and Alphanique Brooks with 4 The Love of Events Event Planning. They have been working tirelessly alongside us to plan this festival, taking on the cost of the graphic work with the help of designer Larissa Sawyer with My Bride Berry. They will also be executing the days events and layout," she said.
The day will feature lots of games such as hoopla, bingo and a punch board, as well as bouncy castles for the kids, food, specialty drinks, and a raffle.
Tickets for event are $5 per person. For more information, call 801-4853 or e-mail info@4theloveofevents.com.