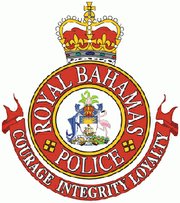 By RASHAD ROLLE 
Tribune Staff Reporter
rrolle@tribunemedia.net
THE Royal Bahamas Police Force's protocol for officers involved in police-involved killings demonstrates a stunning lapse of judgement, lawyer Christina Galanos said yesterday.
She spoke after Corporal Adrian Miller faced his second unlawful killing ruling in two weeks at the Coroner's Court on Tuesday, having killed 31-year-old Girred Clarke at a party on August 17, 2013 and Terrique Fowler, 22, on June 7, 2013.
"It shouldn't be that you kill Johnny on Monday and you back to work on Tuesday," Ms Galanos said. "I don't think any developed country operates like that."
Cpl Miller's matters are not finished. His lawyers have described the rulings against him as "perverse". He will appeal both matters to the Supreme Court.
But Ms Galanos said it should concern Bahamians that officers involved in such events are not immediately placed on modified duty until the completion of a coroner's investigation into the first incident.
"There is a duty on the government to remove that person from the frontline until the inquest is determined in their favour," she said.
"There ought to be an onus on the government. Do they even receive counselling? Even if you lawfully kill somebody, you ought to receive that because your propensity could be higher now that someone used a weapon on you."
Ms Galanos criticised the entire investigative process for police-involved killings.
"Three of the officers were in the bush when Terrique Fowler got shot," she said, referring to the victim whose family she represented. "One of them discharged their firearm and shot Terrique. All of them said they had 9mm guns and guess what kind of firearm they said they recovered from Terrique? A 9mm gun.
". . . If an independent person was involved in the investigation, they could come on the scene, shut it down and ask who were the three officers involved. They would tell the officers turn in their police issued firearms so we could collect the three guns then check the database to see if those were the same guns they were issued. After that, you ask: where is this gun y'all say y'all found on Terrique?
"There ought to be four firearms removed from the scene but because no-one is thinking objectively when investigating the police, something as simple as that was not done so, when I questioned the officers, two of them never turned their firearm in. Two of them said they (are) allowed to have their firearm on them 24 hours a day.
"In essence, nobody ever did any investigative work to ensure four firearms were recovered from the scene."
Asked about the rulings yesterday, National Security Minister Marvin Dames spoke generally about the need to professionalise law enforcement agencies.
"Every serious incident within the police force is reviewed; it has to be. This is how agencies get better. We certainly have been looking at working with law enforcement across the country and modernising a lot of the things that we do. If you were to take a trip down to the college you would've seen the transformation. We have manuals that set out that specialise what officers should be doing, we have manuals which set out what recruits should be doing; we have manuals that talk about any number of functions dealing with police.
"Our number one objective is to professionalise our agencies. That's not going to happen overnight. We recognise those areas where we need do better, where we need to improve and those areas we're working on, not only in the police force but also in the Royal Bahamas Defence force and I would've mentioned the work we're doing to the Bahamas Correctional Services."