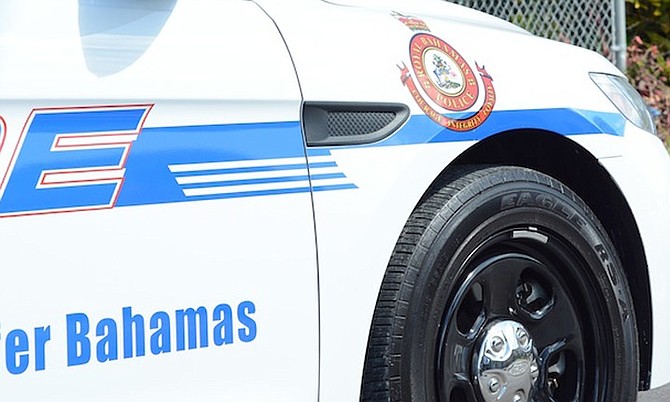 By KHRISNA RUSSELL
Deputy Chief Reporter
krussell@tribunemedia.net
A MAN died in hospital after he was found outside a home with gunshot wounds Wednesday night.
The shooting happened at Munnings Drive in South West Ridge and marks the 11th murder for the year, according to The Tribune's records.
According to police, shortly after 10pm, officers received a report of gunshots in the area. When officers responded to the scene, they discovered a man lying in front of a residence with injuries to the body.
Paramedics transported the man to hospital, where he was later pronounced dead, police said.
Police have not released the victim's identity, however persons on social media have identified him as Keno Strachan, a hotel employee. 
This comes after 45-year-old Okel Soloman, of Laird Street, was killed Saturday, February 3 after a would-be carjacker opened fire on him.
According to police, shortly after 11pm on Saturday, a man went into the Southern Police Station suffering from a gunshot wound to his body.
He said he was in his vehicle at the junction of East Street and Brougham Street when he was approached by two men with firearms who demanded he give them his car.
Mr Soloman said after he declined and was driving off, one of the men fired a shot at him. Paramedics assisted him to the hospital, but he was pronounced dead shortly thereafter.
On January 25, 19-year-old Breanna Mackey was stabbed to death the day after celebrating her birthday.
Mackey, of Palm Beach Street, was walking on Key West Street when a silver coloured Honda stopped next to her and some women got out of the vehicle, according to initial police reports.
Mackey was stabbed about the body before her assailants left the scene. She died in hospital.
A day earlier, a man identified by police as Chamico Pheron Mackey, 35, was fatally shot while on the porch of his own home in the Plantol Street area.
Police are appealing for information on the latest homicide or any crime; anyone with information is asked to call 919, 502-9991 or the Crime Stoppers hotline at 328-TIPS.