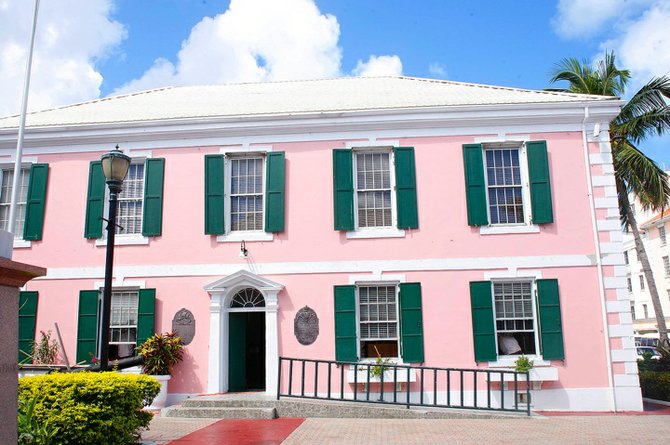 By KHRISNA RUSSELL
Deputy Chief Reporter
krussell@tribunemedia.net
AS the deadline for members of Parliament and senators to file financial disclosures approaches, Press Secretary Anthony Newbold said everyone is on target to meet the timeline of March 1.
"The Public Disclosure Commission continues to meet and the chairman is comfortable with where he is at this point," Mr Newbold said of the deadline, when he was asked about it at the Office of the Prime Minister yesterday.
"Of course we have to wait until the actual deadline arrives to see exactly what is happening, but up to this point everybody is preparing to be ready to meet the deadline."
PDC Chairman Myles Laroda could not be reached for comment yesterday.
However, late last year, he said the commission had met several times and were still in the process of reviewing various 2016 and 2017 filings.
Back in December, Mr Laroda said neither he nor his unit could address any issues with filings from the 2016 and 2017 periods, or the government's self-imposed deadline to prosecute delinquent public officials under the Public Disclosure Act.
There was a July 3, 2017 timeline set by Prime Minister Dr Hubert Minnis for the files on delinquent disclosures to be sent to the Office of the Attorney General, however no action was ever taken against persons who fell in this category.
In the case of persons appointed or elected after the annual March 1 deadline, the Public Disclosure Act states disclosures must be filed within three months from the date – effectively, August 10 for MPs and August 22 for senators.
The government has, in the past, used the latter deadline - which coincided closely with the expiration date of board appointments - as the main reason for inaction.
While it appears the Minnis administration is not as zealous now as it was previously about public disclosures, the Integrity Commission Bill 2017 does seek to make members of Parliament and ministers criminally liable for breaches of the Code of Conduct for the first time.
Failing to declare under the Public Disclosure Act carries a fine not exceeding $10,000 or imprisonment for up to two years.
However, the Integrity Commission Bill, which will replace the Public Disclosure Act will mandate that failure to declare would result in a fine not exceeding $15,000 or a term of imprisonment not exceeding one year.
The new bill would require public officials, including MPs, senators and other high-ranking government officials, to make full disclosures of income, assets and liabilities and those of their spouses and children.
Declarations must be filed on or before January 30 under the proposed Integrity Bill, which has yet to be debated in Parliament.