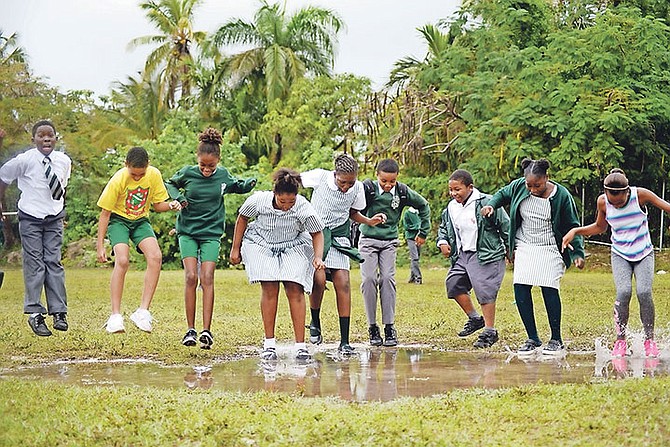 By RICARDO WELLS
Tribune Staff Reporter
rwells@tribunemedia.net
THE "above normal" rainfall seen in the capital over the past week is expected to persist through the weekend, according to Chief Meteorologist at the Department of Meteorology Basil Dean.
Cooler weather is also expected to last until the middle of next week.
Mr Dean told The Tribune trends recorded this week surpass the 1.29-inch average for January.
According to the veteran meteorologist, The Bahamas has recorded 1.95 inches of rainfall so far this month.
"There is no need for panic or concern at this time," Mr Dean insisted. "What we are saying can be explained and, to be clear, it isn't far off the norm for this part of the year.
"We have a stationary front sitting over the southeast section of the country, coupled with a trough over the northeastern section. Moreover, there is also a mid to upper-level low to the northwest.
"These three systems are maintaining the instability we are seeing now. Looking ahead, we expect the low to move toward the northeast (today), into (this) evening."
Mr Dean said forecasters believe the high levels of rainfall should give way to a major cold front, which is expected to move through the islands of The Bahamas late Sunday, on through the middle of next week.
"We are in the dry season, but with that comes stretches of rainfall, often followed by stretches of cool weather. What we've seen since last week is just that trend. So no need for panic or concern.
"This is just a little above normal, but nothing extreme. We will see a turnaround in the coming days," he concluded.
Forecasters have issued several thunderstorm warnings in recent days, most of which were followed by extended periods of intense rainfall.