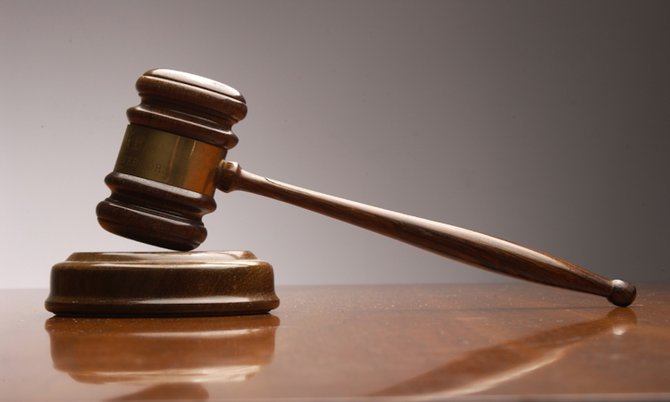 By NICO SCAVELLA
Tribune Staff Reporter
nscavella@tribunemedia.net
THE Court of Appeal has quashed the sentences of a local sand miner and his two employees previously convicted and fined in connection with a $28,000 false declaration case.
Appellate Justices Jon Isaacs, Stella Crane-Scott and Milton Evans set aside the sentences of James Curling, of Tycoon Management, along with his two employees Patrick Pinder and Dion Feaste.
Additionally, the money previously confiscated from the three men, totaling some $28,401 was ordered to be returned.
Justice Isaacs said the appellate judges will provide their reasons for quashing the sentences at a later date.
Mr Curling was previously charged with one count each of failing to declare to a pre-clearance officer and making a false declaration, while Messrs Pinder and Feaste were previously charged with abetment to failing to declare.
It was alleged that Mr Curling gave $9,075 to his employee Mr Pinder and $10,000 to Mr Feaste, another employee, while he travelled with $9,326.
According to the prosecution's case, on August 14, 2015, Mr Pinder presented himself at the Lynden Pindling International Airport for pre-clearance into the United States along with his US Customs declaration form.
Subsequent to an inquiry by US Customs and Border Control Officer Edward Levi concerning the nature of the trip and the amount of funds in his possession, Mr Pinder, who intended to travel to Fort Lauderdale, said he was travelling alone and had $9,000 for purchasing auto parts. According to court documents seen by The Tribune, Mr Pinder was found to be carrying more than he declared, having in his possession a total of $9,075.
Mr Pinder also said the money was from his personal savings. During further questioning, Mr Pinder said he was a heavy-duty operator and had saved the funds. He also said he had friends who worked in various establishments and would exchange the money for him from Bahamian to US currency. He also said no one gave him money to take to the US for them.
Mr Feaste had also intended to travel to Fort Lauderdale, according to the prosecution's case. Officer Levi testified that Mr Feaste said he was taking $9,000 into the US subsequent to presenting himself for pre-clearance. However, Mr Feaste was found to have $10,000 in his possession — $9,000 US and $1,000 Bahamian.
Mr Feaste also said he was a heavy equipment operator, but that he was going to purchase school supplies. When asked by Officer Levi if anyone had given him any money to take to the US for them, his response was no.
Officer Levi then made additional inquiries of Messrs Pinder and Feaste, who both informed him that Mr Curling, their boss, purchased their round-trip tickets to the US. It was discovered that their tickets were cash purchases made on August 14, 2015, the same day of their travel. They were also booked on the same roundtrip Bahamasair flights to the US, according to court documents.
At some point, Officer Levi contacted Mr Curling after his number was given to him by either Mr Feaste or Mr Pinder.
Officer Levi spoke to Mr Curling who told him he was in the departure lounge upstairs. Mr Curling said Messrs Pinder and Feaste were his employees and that he had given them $9,000 each to carry to the US on his behalf.
Due to Mr Curling's response, he was asked to return to another area of the airport, where the other men were being questioned. Once there, and after he identified himself to the officers, Mr Curling was found to be in possession of $9,326. All three men were subsequently handed over to Bahamian officials for further investigations.
According to the Crown's case, all three men declared they were not carrying currency or any monetary instruments over $10,000 US or foreign equivalent on their customs declarations forms.
A total of $28,401 was found to be in their collective possession.
Last July, Magistrate Samuel McKinney fined Mr Curling $1,000 after convicting him on each of the counts he was charged with. He paid the fine to avoid nine months imprisonment.
Mr Pinder and Mr Feaste were each fined $500 after being convicted of abetment to failing to declare. They also paid their respective fines to avoid three months incarceration at the Bahamas Department of Correctional Services.
However, the three men filed a notice of intention to appeal on July 29, 2016 against their convictions on the grounds that Magistrate McKinney erred in law and fact upon convicting them and that he erred in law and fact upon convicting on inadmissible evidence that was wrongly admitted.