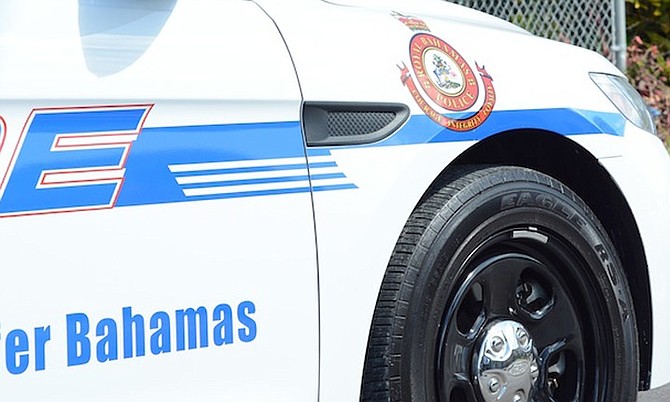 By NICO SCAVELLA
Tribune Staff Reporter
nscavella@tribunemedia.net
THREE men are dead and another is in hospital following four shooting incidents in separate locations in New Providence that took place over the weekend.
Two of the four individuals shot between Friday and Saturday died on the scene, according to police reports.
One of the victims, who was previously listed in critical condition in hospital as the result of a shooting early Saturday morning, subsequently died. The murder toll now stands at seven for the year, according to The Tribune's records.
The first murder occurred shortly before 9pm on Friday, when a group of men were at a local business on Maxwell Lane off Lightbourne Avenue, when four men approached.
An argument erupted and a few minutes later, gunshots were heard, police said. The men ran, and it was later discovered that one man was unresponsive. Paramedics were called on scene, but were unable to revive the man, who suffered gunshot injuries to his body.
He was pronounced dead on the scene. Police have one suspect in custody who is being questioned in connection with that matter.
In another incident, shortly before 3am Saturday, a man had just arrived at a home on Sumner Street, Nassau Village when he was approached by a man armed with a firearm who shot him about the body before speeding away in a silver coloured Honda.
The victim was subsequently taken to hospital and was listed in critical condition. However, Chief Superintendent Solomon Cash, officer-in-charge of the Central Detective Unit (CDU), said he died later that morning.
About two hours after that shooting, shortly after 5am on Saturday, a man was walking on Rupert Dean Lane when he was approached by another man armed with a firearm who shot him about the body before fleeing on foot.
Paramedics were called to the scene but were unable to revive the man. He too was pronounced dead at the scene. Chief Supt Cash said police are questioning one suspect in connection with that matter.
In relation to the non-fatal shooting, police said shortly after 10pm Friday, a man was walking on Hospital Lane when he noticed a man walking behind him. He became concerned and started to run. A few seconds later he heard gunshots and realised he had been shot.
He was taken to hospital and was listed in stable condition.
Meanwhile, on Friday police identified the body of a man found in an abandoned City Market building in New Providence as Derek Cartwright, age 54, of Anderson Street.
Cartwright's cause of death was blunt force trauma to the body, according to police.
The victim's body was found shortly after noon on Thursday in the derelict building on Market Street.
Investigations into all of these matters are continuing. Anyone with information is asked to contact police at 919, the Central Detective Unit at 502-9991 or the Crime Stoppers hotline anonymously at 328-TIPS.