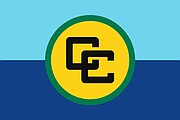 A CARICOM report calling for an end to the prohibition of marijuana for the entire region is up for discussion in Cabinet today, according to Prime Minister Dr Hubert Minnis.
According to Jamaican news agency the Gleaner, the Regional Marijuana Commission (RMC) report argues that a strictly regulated framework for marijuana, akin to that for alcohol and tobacco, should be introduced.
It said there was a unanimous view that the current classification for cannabis/marijuana as a dangerous drug with no value or narcotic should be changed to a classification of legal cannabis as a "controlled" substance.
Dr Minnis told The Tribune his Cabinet will consider the findings of the RMC before his travel to the regional body's 39th conference in Jamaica this week, where talks over regional decriminalisation is slated to be high on the agenda.
The RMC was asked by CARICOM in 2014 to fully ventilate the social, economic, health and legal issues surrounding marijuana use in the Caribbean.
Its mandate was to determine whether the plant should be reclassified, and under what legal and administrative conditions.
According to the Gleaner, there was also unanimity on the need to ensure protections for children and young persons against possible adverse effects of cannabis.
The commission reportedly advised that prohibition for children and young persons should be maintained, except for medical reasons, and called for the utilisation of treatment and diversion programmes for youth users instead of prosecution.
The report stated, according to the Gleaner, that legislation is needed to ensure unhindered access to cannabis/marijuana for scientific and medical research by approved institutions and researchers.
The commission also recommended marijuana smoking and other uses should be banned in all public spaces.
The report was foreshadowed last month by Health Minister Dr Duane Sands, who yesterday said the government's position will be determined by the Cabinet.
Foreign Affairs Minister Darren Henfield also declined to share his personal opinion on the matter, deferring to Cabinet.
Bishop Simeon Hall, the country's representative on the RMC, told The Tribune yesterday he could not speak on the matter until after Thursday's meeting in Jamaica, where he will be delivering a local report.
Bishop Hall told media in January he was a proponent of medicinal marijuana, having gained a greater appreciation for the benefits of its use since his appointment as the country's representative on the RMC.
At the time, Bishop Hall shared his personal conviction stemmed from the medical needs of his daughter, whom he stressed he would "do anything that I can to keep her alive."
He added it was his longstanding belief that young people should not be "criminalised for a little joint."
Yesterday, Minister of Transport Frankie Campbell shared similar sentiments as he recalled a personal story from his tenure in law enforcement.
Mr Campbell said while he was not a proponent for medicinal marijuana or legalising its use, he could not ignore the impact criminalisation has had on society.
"Sometime in 1992 I met a group of school boys behaving disorderly," he said, "it resulted in my searching them and found a half a joint on one of the boys.
"On taking them to the station I realised that they were not necessarily bad boys. I called in a parent and spoke with the parent, and afterward with the concurrence of my supervisors the boy was released without charge."
Mr Campbell continued: "Ten years later I am confronted by a young man who recounts that incident to me, and says to me, thanks to not being charged he did go off to university that year. After four years he returned home, and he was the owner of his business.
"It dawned on me that had he been charged his life could have gone in a different direction, and so while I'm not standing here as a proponent for legalising marijuana, as a proponent for medicinal marijuana - I am standing here with a living memory as a former law enforcement officer of how the decision to charge or criminalise for half a joint, that's worth less than five dollars, could ruin a person's life forever."
He added: "Because of that, I will not ignore the need for us to have a conversation. You're arrested for the 'roach,' the 'roach' makes it difficult for you to get a job. So the difficulty to get a job creates some other social needs, results in some other social ills, and then you get caught in that vicious cycle."
Mr Campbell pointed to legislative changes in the United States focused on retroactively changing marijuana laws to release or pardon minor drug offences or other minor non-violent offences.
"If we are at the stage in our development as a country," Mr Campbell said, "where we are talking about rehabilitation, decreasing recidivism, where we are talking about bringing BTVI into the prison or prison into BTVI - that's reaching back. We must simultaneously look at what we're doing now that will affect the future."