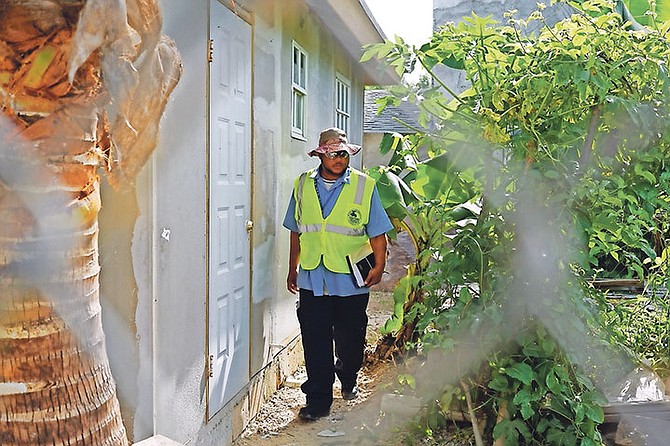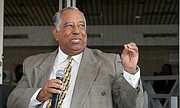 By AVA TURNQUEST
Tribune Chief Reporter
aturnquest@tribunemedia.net
FORMER Agriculture Minister Tennyson Wells yesterday expressed support for the government's shanty town clearing exercise, telling The Tribune he feels it will engender increased integration of the Haitian community.
Mr Wells said he felt that individuals who maintained their agricultural leases and met its conditions should be allowed to retain the Crown land.
However, he noted farmers who received leases for Crown land during his tenure in the early 1990s would have seen their permits expire after 21 years.
Mr Wells said there could be no legal claim to the land unless leases were renewed and the land continuously used for agricultural purposes.
"I support the government," Mr Wells said. "If their intention is what I think it is, trying to integrate the Haitian community into the social fabric, that they live in the same standards that Bahamians live. It is better for long-term development and for the Haitians to become integrated into Bahamian society at a faster pace. If that's the purpose of it, and I think it is, that's one way to integrate those who really want to be a part of Bahamian society. Apart from health reasons and all the other things associated with those communities."
The Tribune reached out to Mr Wells after a tear-filled interview with a 58-year-old FNM supporter who said he was distressed by the looming deadline and the prospect of homelessness. The supporter, who spoke on the condition of anonymity, claimed he had leased the farm land in 1993, where he now lives, with the assistance of Mr Wells.
Mr Wells said: "It was given to them for agricultural purposes to farm. If they were granted the land for agricultural purposes and using it for that purpose I think they should retain it if they paid the lease and met the conditions of the lease. They were all agricultural leases.
"Other than that, I think the government should recover the land from them if they're in breach of the terms of the lease. I don't know who they are but I did lease parcels of land during my tenure as agriculture minister.
"If they are in breach of lease, in the case of government land you need some 60 years to be squatting to get title. It's almost impossible, you can only start acquiring land as an adult."
Yesterday, human rights group, Rights Bahamas (RB), continued its rebuke of the government exercise and maintained its intention to bring legal action against the government.
RB took issue with statements made by Minister of Labour Dion Foulkes over the government's level of consultation with civil society. In a press statement yesterday, RB said it did not support the government's campaign and has had no consultation with officials.
"There has been no such consultation, other than our legal director, Fred Smith, QC repeatedly warning the minister that arbitrarily forcing people from their homes is unconstitutional and morally disgraceful," the RB press release said.
"These warnings have fallen on deaf ears and in general there has been no willingness on the part of government to collaborate with human rights defenders in solving the various social problems existing in organic communities."
The RB statement continued: "Our members have toured many of these communities, and the anxiety, fear and emotional trauma which this insensitive FNM government has already caused, especially to children, is impossible to quantify."
'Homeless'
Yesterday, the FNM supporter explained that he was allowed to take up residence in an old building on a plot of land, just under three acres, in the Bacardi Road area after a divorce left him homeless in 1994.
He told The Tribune he has campaigned for the FNM for the past 40 years, with his earliest campaign memory knocking on doors in the former St Agnes constituency for then-candidate the late Sir Cecil Wallace-Whitfield at the age of 12.
"I asked (Tennyson Wells) if he could help me get a piece of government land and he told someone to help me find some place, and they told me of this place what had this old building and I fixed it up," he claimed. "My two neighbours had already received government grant for their property and together we brought the power lines through from Golden Isles Road.
"I know this was farm land, I had plenty animals on this property but after they brought Excellent Estates down through here, the people complain about the animals, the scent in the morning. So, they told me to get rid of the animals."
The supporter told The Tribune there were about 15 structures erected on the plot, and he collected money for persons living there annually. However, he insisted he wasn't leasing the property, and that the homes are not "shanty town" houses.
"I just received something from them until the government say what they will do with the land. In case government called me for the land. Every year -I have over $16,000 right now, looking back from 16 years."
The government has pushed its July 31 deadline for New Providence shanty town evictions to August 10.
Yesterday, the FNM supporter said he felt consideration should have been given to Bahamians who have already made application for land title, and were seeking to regularise their land use.
"If they say the homes are not up to code," the supporter continued, "let the inspectors come every week, check the homes. Those with building code, give them opportunity. Most people already went and got their plans and submit it but (the government) said they won't accept it because they looking for plans that have been drawn up before the notice was given.
"The way they going now, at 58, I can't go out there and rent, why would I do that at this age? As a Bahamian, I think I should be given the same opportunity."