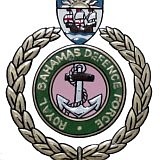 By MORGAN ADDERLEY
Tribune Staff Reporter
madderley@tribunemedia.net
THE Royal Bahamas Defence Force has addressed threats made on its social media page allegedly by foreign nationals after 46 Dominican poachers were charged in Bahamian courts.
In a press release issued on Saturday, the RBDF assured the public that is it investigating these threats and are committed to safeguarding the nation.
On July 8, 46 people on board a 70ft Dominican fishing vessel were apprehended by the RBDF for poaching.
They were found with approximately 33,000 pounds of fishery products.
On July 9 and July 12, the RBDF Facebook page shared the news of the arrests and the migrants' subsequent court appearance. A number of foreign nationals, allegedly Dominican, commented under the post in Spanish.
Loosely translated, the comments ranged from threats of death to pleas on behalf of the poachers, saying that people are "desperate" for sustenance to feed families.


"The Royal Bahamas Defence Force reassures the general public and the local fishing community of its commitment to maintaining a strong presence within our maritime domain to safeguard the people of The Bahamas against recent threats of harm," the RBDF said in response to the threats.
"The Defence Force is collaborating with the Royal Bahamas Police Force in response to any threats received so that appropriate action can be taken by the Ministries of National Security and Foreign Affairs. The Defence Force remains undeterred, and is all the more committed to securing our borders."
The press release also requested that the public not attempt to retaliate.
"Bahamians, in general, and members of the local fishing community, in particular, are therefore reminded not to take matters into their own hands, but to allow the Defence Force, in collaboration with local law enforcement and regional partners, to bring those who violate our laws to justice."