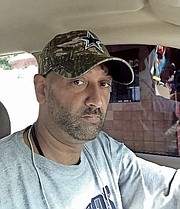 By INIGO 'NAUGHTY' ZENICAZELAYA
ALL offseason long, and now on the eve of training camp, the biggest question in Dallas remains what to expect from the team's wide receivers, in the post Dez Bryant era.
As NFL training camps are set to open this week, former Cowboys QB, and now the wunderkind of all NFL analysts, Tony Romo chimed in with his take on the Cowboys' wide receivers.
Joining NFL Network's NFL Total Access on Wednesday, Romo compared the present situation in Dallas to when his 2009 Cowboys team lost all pro wide receiver Terrell Owens.
When asked if current Cowboys starting QB Dak Prescott not having a clear cut number one receiver mattered, Romo said:
"It depends on what you're defining as a No. 1 receiver. Is it by name alone?
Is it by talent? I mean, you don't know that they don't have one."
"There's always someone that can come up. For me, it was Miles Austin after T.O. left, and it was the same discussion then."
I remember that motley crew of Cowboys wide receivers that started the 2009 season, nauseating at best - Roy Williams, Patrick Crayton, Miles Austin and Sam Hurd.
Miraculously Romo still made the Pro Bowl throwing for 4,483 yards.
As well as wide receiver Miles Austin who had 1,320 receiving yards.
Romo also pointed out that while a No. 1 receiver makes life easier for a quarterback, offences can still function at a high level of performance if the QB remains accurate and consistent.
"At the end of the day, if you put the ball in small windows and you're aggressively putting the ball where you want, there's going to be windows.
It's just when you have someone who is super talented, the windows are wider.
So, if you have Julio Jones, the windows are wider, so you don't have to be as perfect as a quarterback."
"As Dak continues to improve and gets to the level he feels comfortable at, then I think the windows don't have to be as big.
"So, from that perspective, they just need guys to get into their spots and the ball will get there and that's how they are going to do it."
Coincidentally, putting the ball into tight windows is where Prescott must show improvement in 2018, having had his bouts with inaccuracy in 2017.
(I think that had more to do with All Pro OT Tyronn Smith's multiple injuries, which caused instability on the line. The issues with the offensive line have already been addressed this offseason.)
Nonetheless, Prescott has been working with his receivers all offseason long in Dallas.
The chemistry is developing, but here are two names I see ascending to the top of the wide receivers depth chart - Allan Hurns and rookie Michale Gallup.
(Remember you read it here first.)
Also factor in that with one of the best running backs in the NFL, in Ezekiel Elliott, running behind one of the best offensive lines in the NFL, the Cowboys will focus on pounding the ball in 2018 as they wait for one or two of their receivers to emerge into a Miles Austin-like producer.
Let there be football!!
• Naughty presents 'Mischief and Mayhem in da AM' from 6am to 10am, Monday to Friday and 'The Press Box' sports talk show on Sunday from 10am to 1pm, on KISS FM 96.1.Comments and questions to naughty@tribunemedia.net