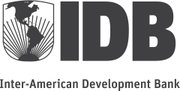 By RASHAD ROLLE
Tribune Staff Reporter
rrolle@tribunemedia.net
IN a bid to reduce unemployment among people between the ages of 16 and 40, the government signed a $20m loan with the Inter-American Development Bank yesterday.
The flagship component of the programme is the creation of new apprenticeship opportunities for Bahamians. 
The existing National Training Agency pre-apprenticeship programme will be expanded to include 1,100 additional people. A new advanced apprenticeship programme will be created to help 1,350 people as well. The training programmes will operate through the NTA and the Bahamas Technical & Vocational Institute.
The apprenticeship programmes will concern three areas: information technology, maritime/shipping and medical services.
Apprentices will be given a stipend, although details of this and other key elements of the programme have not yet been determined.
Through the loan, a 43,000 sq ft building will be constructed to serve "as a one stop shop to address all matters for job seekers," Deputy Prime Minister Peter Turnquest said.
That building will be outfitted with childcare services or a nursery "to accommodate women who are seeking the services from various support windows in the facility," he said.
According to IDB country representative Michael Nelson, anyone between 16 and 40 will be eligible for the programme though the focus is on "school leavers and unemployed persons".
There are no "technical requirements" or minimum education requirements for the programme, he said.
With the unemployment rate of people in the targeted age group high, Mr Turnquest acknowledged demand could be great. The selection process for participants has not yet been finalised. 
"I'm sure there will be an evaluation process because we want to make sure participants in this programme are successful," Mr Turnquest said.
"If you have no interest in doing maritime work or technical work, there is no point in applying so there will be some screening process that I imagine will be (worked into) the programme. That would be the first sort of screening if you will. It will be a fair (selection) process I'm sure and it will be open to all Bahamians. This fits very nicely with what the government is trying to do with respect to BTVI by the way which will be operating a programme on its own that will work very nicely with what we are doing here. The good news is there will be a significant number of training opportunities available for Bahamians through this programme, through BTVI or through the University of the Bahamas as well as all the private institutions we have in the country."
The loan will also help the government develop blockchain technology, Mr Turnquest said, announcing that in early September the Ministry of Finance will host its first meeting of a national blockchain strategy committee "to guide selection and implementation of blockchain initiatives in public and private sectors."
Over the years, the government has made a number of attempts at reducing unemployment through apprenticeship programmes.
Labour Minister Dion Foulkes said the new loan differs from the IDB's Citizen Security Programme, which also had a labour component, one that focused on unemployment among at-risk youth.
"We have a shortage of trained Bahamians with specific skills," he said. "I see it every day in applications for labour certificates where on our register persons are not there to meet the demand for the marketplace. What this programme is going to do, we're going to train Bahamian men and women in the skills that are currently demanded. Our curriculum in most of our institutions are outdated going back to the 70s and the 80s. This programme is a modern skills and apprenticeship programme and we are going to target certain areas, especially ICT skills, some hard skills also and the idea is as the economy grows we want Bahamians to take advance of the opportunities here. We still approve too many labour certificates and too many work permits to non-Bahamians."
The payment period for the loan is 25 years at an interest rate of 3.6 percent.
In January, the Department of Statistics revealed the unemployment rate stood at 10.1 percent, up slightly from 9.9 percent. At the time, it was also reported that youth unemployment (for those ages 15-24) increased from 20.1 percent in May 2017 to 22 percent last November.
A new Labour Force Survey is expected to be released today.