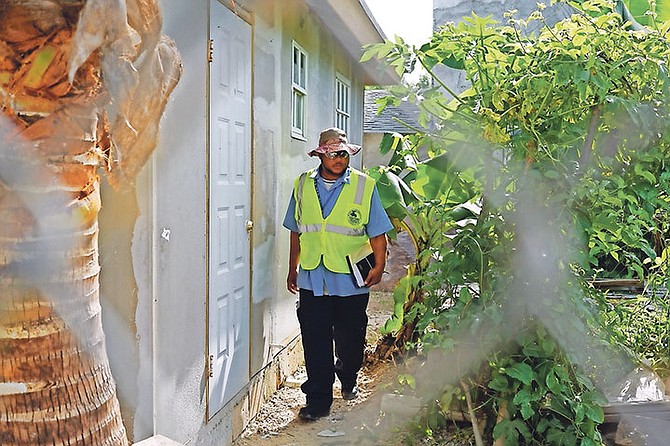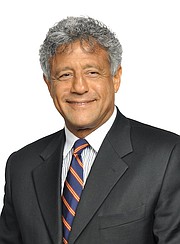 By TANEKA THOMPSON
Tribune News Editor
tmthompson@tribunemedia.net
HUMAN rights attorney Fred Smith, QC, has asked Attorney General Carl Bethel and other government officials to agree in writing that they will not evict shanty town residents or bulldoze their homes until a looming class-action lawsuit is heard in court.
Mr Smith, in a letter sent to Prime Minister Dr Hubert Minnis, Mr Bethel and other government members, said "unless we receive suitable undertakings which we can lay before the court" his clients are prepared to apply for an urgent injunction to maintain the status quo pending a trial or order of the court.
The government has given shanty town residents in New Providence until August 10 to vacate their homes before the structures are bulldozed.
Several weeks ago, Mr Smith threatened a class-action suit against what he has called an "indiscriminate and arbitrary" push to "destroy the lives of thousands of legal" residents.
In his July 29 letter to the government, he said the policy to eradicate unregulated communities "is unconstitutional and infringes the guarantee against freedom from discrimination embodied" in the Constitution.
He said the Minnis administration's plan to evict these residents next month, shut off their utilities and bulldoze their homes is unconstitutional for many reasons, including the fact the government has not proven, nor does it have, any immediate legal right to possession of the land.
He also claimed there is no provision of the Buildings Regulation Act that entitles the government to take possession of land. Mr Smith said by making the blanket decision to eradicate shanty towns, "the government has fettered its discretion, failed to consult and failed to consider the individual circumstances of particular buildings and occupiers," adding the government is denying the legitimate expectation of the residents in question to occupy the land and to be consulted in advance of any proposed eviction.
He said he intends to file an action in the Supreme Court on behalf of his clients as soon as possible.
"At the same time, unless we receive suitable undertakings which we can lay before the court, our clients will apply for an urgent injunction for the purpose of maintaining the status quo pending trial or until further order of the court," Mr Smith wrote.
He then asked the attorney general and each utility company or service provider involved to state in writing that until the matter is brought before the Supreme Court, the government will not seek to possess any land constituting a shanty town "other than by due process of law through the courts"; demolish any of these structures; disconnect any utility supplies "other than pursuant to governing statutory law"; or interfere "with the quiet enjoyment of the home and property of any person living in such an unregulated community."
Earlier this month, Mr Smith – partner at Callenders & Co – said there were around 50 families who had come together to launch legal action in a bid to block the evictions. Since then, The Tribune has been told this number has grown considerably.
In the wake of Mr Smith's legal threat, Mr Bethel has cast doubt on its success while suggesting to reporters last week the government was more concerned about curing the country of these substandard living conditions.
"The courts are there and if anybody has a right to take an issue to court they are welcome to do so," Mr Bethel said last week.
"When I last weighed in on this matter there was the suggestion that there was some possibility that there was some class action law suit and I just made the point that our law on class action suits is very strenuous and it's very detailed. You have to have exactly the same interests in everybody.
"Now someone who claims that they have been squatting on someone else's land for a period of time, if they meet the criteria and of course are able to go to court and have whatever right to continued occupancy that they wish to assert, defended or upheld by the court.
"But that won't cure the issue of not having built in accordance with code. That won't cure the issue of having an unsafe structure. That in and of itself won't cure the issue of the overall atmosphere, the overall conditions in shanty towns and that would be something that would be peculiar to the individual not to the shanty town.
"We're not going to try and adjudicate individual people's rights, that's their right to do for themselves. Our job is to clean up the environment to ensure that wherever there is building, just like with every other person in this country, is building according to code with appropriate permissions from appropriate technical officers in the Ministry of Public Works and in conformity with the building code, that conditions in every community are to the best of our able ability to ensure it is sanitary and that proper standards are maintained. That's what we are doing," Mr Bethel said.
Earlier this month, the government delayed its July 31 deadline for shantytown evictions until August, to ensure that it covered "all legal grounds," according to Labour Minister Dion Foulkes.
Mr Foulkes, head of the Shanty Town Action Task Force, has also said all the properties being used for unregulated communities, with the exception of one, is constituted as Crown land leased by the government to Bahamians for the purpose of farming.