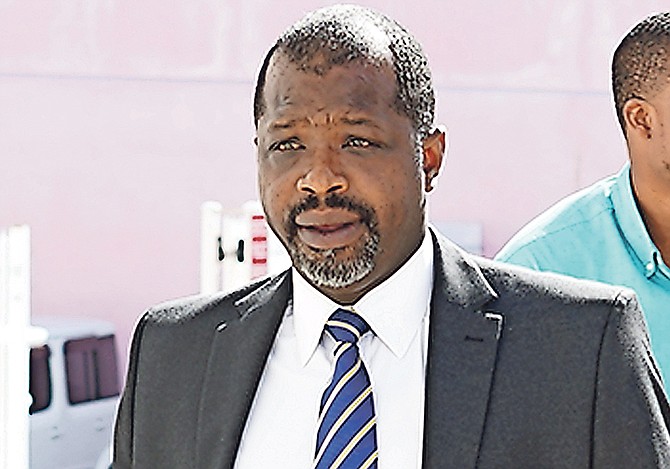 By RASHAD ROLLE
Tribune Staff Reporter
rrolle@tribunemedia.net
ATTORNEY Wayne Munroe wants to know if the police officer responsible for the death of 20-year-old Deangelo Evans has been involved in other fatal police shootings this year.
Mr Munroe is representing the Evans family and is expected to start reaching out to the coroner as early as today.
He told The Tribune his question about the officer springs from information he has received from his police sources.
"If the officer who is involved has in fact killed before this year, in my view it is improper for him not to be on administrative duties with an outstanding matter," he said.
Evans was killed more than a week ago. At the time, police said officers were responding to an armed robbery and shot an assailant who allegedly produced a firearm. Police said a gun was recovered from the deceased at the scene.
Police could not be reached for comment last night on Mr Munroe's assertions.
Meanwhile, the Royal Bahamas Police Force has still not completed investigations into incidents captured on camera of people being slapped by police officers, according to Deputy Commissioner of Police Emrick Seymour, who spoke to The Tribune in an earlier interview.
A video of a police officer's physical attack of a man went viral on May 2. In the clip, an officer strikes a man in the face, prompting the man to cry as the officer continued to strike him. The video was shared hundreds of times on Facebook.
In late April, another video of an officer slapping a man across the face, causing that man to stumble more than once, went viral. Commissioner of Police Anthony Ferguson said the matter is being investigated by DCP Seymour.
Yesterday, DCP Seymour could not give an update on the status of the investigation into either matter.
Asked what is generally needed to investigate matters like slapping incidents, he declined to divulge details on that as well, saying: "The investigator goes where the investigation leads."
He said the RBPF feels no pressure to treat matters that spark outrage from the public as a priority.
"All investigations will be given the attention it rightly deserves," he said.
He would not say if police will release a statement once the investigations are done.
The RBPF has been criticised for its history of not being transparent about matters relating to the conduct of its officers.
Attorney Christina Galanos said yesterday the uncertainty surrounding the outcome of the police investigations into the slapping matters speaks to a larger problem.
"If the police killing people and the investigations, here we are six, seven, eight years and still no coroner's inquest, what you think about the slaps?" she asked. "The slaps rank (low) on the totem pole."