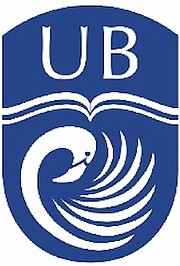 By RASHAD ROLLE
Tribune Staff Reporter
rrolle@tribunemedia.net
PRIME Minister Dr Hubert Minnis said in September 2019, the government will provide free tuition for students of the University of the Bahamas who meet certain entry requirements.
Observers quickly noted the government has long given scholarships to Bahamians who meet certain criteria, however last night Education Minister Jeffrey Lloyd said this assistance in the past has not covered the full cost of tuition while the government's new initiative will.
Dr Minnis did not say what the qualifications will be under the plan. He also announced during his budget speech yesterday that "qualifying students" from Family Islands will be given $500 per month as an accommodation allowance next year, because many of them cannot afford housing in New Providence.
Dr Minnis said: "I wish to announce at the outset that beginning in September 2019, all full-time Bahamian students who meet certain entry requirements will receive free tuition. The details of these requirements will be announced. Students will have to maintain a minimum GPA to maintain their grant. This requirement will also be announced. This major investment in education will help scores of young people to realise their dreams as we build a more equitable society."
The government of The Bahamas has funded the education thousands of Bahamians have received from UB through the National Bursary Scholar programme, established in 1978. Under the programme, people with five BGCSE grades of C and above, including math and English, can get the scholarship if they maintain a GPA of 3.0.
At a Progressive Liberal Party (PLP) press conference, Englerston MP Glenys Hanna Martin suggested the tuition announcement is redundant.
"If you go on the (university website) right now, they will tell you (the qualifications). The prime minister indicated you have to qualify. That clearly means criteria. But we already have that now."
Responding to questions from Mrs Hanna Martin last night, Mr Lloyd clarified the plan.
He acknowledged the existing bursary given to those who meet academic requirements, but said it does not cover full costs of tuition.
"First of all there will be no difference in qualifications, there will still be the (entry) requirement of five BGCSEs, (with a) C, at the present moment there is a provision in scholarships to the tune of about $17.3m . . . that provides what is known as a bursary scholarship, that is a $4,500 scholarship. However the actual cost of tuition at University of the Bahamas is approximately $6,000, nor does it cover (certain other costs)," Mr Lloyd said.
"(Under the new plan) that tuition of $6,000 will be covered."
Exuma and Ragged Island MP Chester Cooper then suggested the FNM was not fully living up to its campaign promise, saying the tuition promise seemed to come with new stipulations.
In response, Mr Lloyd said come September 2019, "Once accepted to University of Bahamas, education is free."
Earlier yesterday, Dr Minnis also said the government has offered a "good paying" position in government to the top four graduates of UB's economics programme. After a year in the civil service, they will be given scholarships to study for a year at Ivy League institutions, he said.
Free tuition at UB was a key promise made by the Free National Movement during its election campaign.