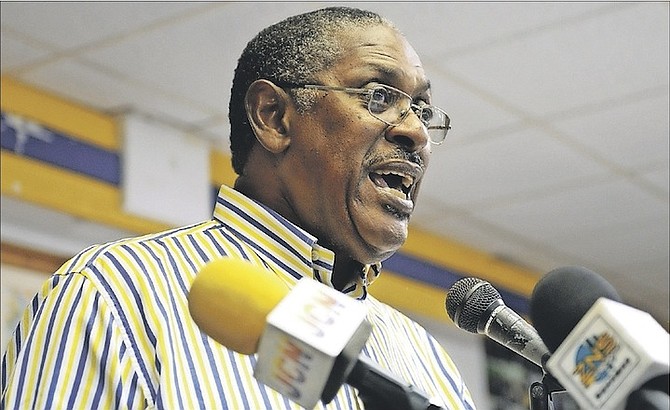 By FARRAH JOHNSON
FORMER Progressive Liberal Party Chairman Bradley Roberts has said he opposes tax raises in the government's 2018-2019 budget.
Mr Roberts was referring to Financial Secretary Marlon Johnson's claim that taxes must be increased to avoid a downgrade of the Bahamas' sovereign credit ratings.
Refuting this argument, he stated the country's recovery from hurricanes Joaquin and Matthew, as well as the opening of Baha Mar have "exceeded economic expectations", proving the reasons for Moody's low credit ratings "no longer exists".
He also accused the government's "three principal fiscal personalities" of contradicting each other.
Mr Roberts said he opposes the budget because of the government's handling of the Revenue Enhancement Unit (REU) within the Ministry of Finance, which he said was collecting tens of millions in uncollected taxes per month.
"Independent consultants advised the PLP government that between $400m and $600m in uncollected taxes existed in the tax system but were being leaked because of systemic inefficiencies.
"The PLP aggressively went after those uncollected taxes. The REU was successful and international credit ratings agencies commended their work," he said.
"Additionally, some 2,000 unregistered high end commercial properties were identified and the PLP government gave the REU an additional mandate - to register and regularise these commercial properties to the tune of an additional $30m in the public coffers," he added.
Mr Roberts also said the PLP government had determined that a VAT tax of 7.5 percent, in addition to major projects like Baha Mar and The Pointe, would "satisfy the fiscal needs of the government," as well as contribute to the further development of the economy.
He insisted there was "no need" for additional taxes or tax hikes, and stated he supports a "balanced approach" like the one previously employed by the PLP.