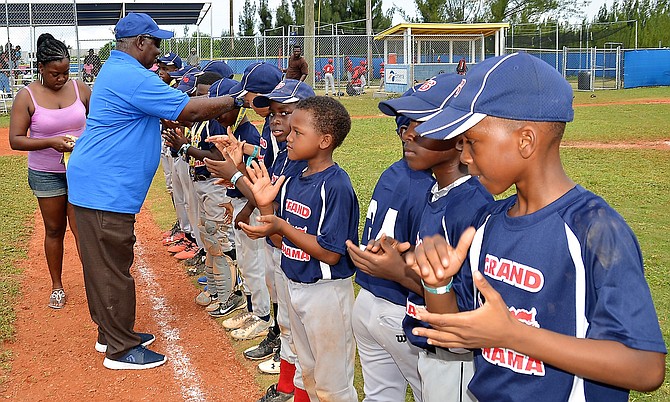 By BRENT STUBBS
Senior Sports Reporter
bstubbs@tribunemedia.net
GRAND Bahama -- The Grand Bahama Little League successfully defended their 18-under title with a 3-1 decision over the Junior Baseball League of Nassau in the only divisional championship that went to best-Baseball National Championships over the weekend.
Only two teams participated in the division, while the other five divisions were decided on a one-game championship.
In the clincher early Sunday morning at the Emera Baseball Complex, the GBLL held off JBLN 3-2. It was indicative of the scores in the other three games where GBLL won 3-2 in the opener and took a 2-0 lead with a 7-6 victory.
However, JBLN, coached by Ken Adderley, avoided getting swept as they pulled off a 2-1 win to cut the deficit to 2-1. In another exciting finish early yesterday morning, GBLL capped off another title with a stunning 2-1 victory and a 3-1 series advantage.
"We worked hard year round," said GBLL coach Keel Pinder.
"We lost one or two players to school, but we held it together to defend our championship.
"We were disappointed that we didn't have more teams but we knew that JBLN was going to give us a good push.
"Every game we played was either won or lost by one run, so at least it wasn't a bad team we played. It was a fight to the end in every game. We are looking forward to coming back and defending our title next year. Hopefully we will have some more competition."