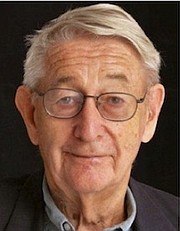 Oban Mythology
So now we have the 41-page Heads of Agreement that presumably any citizen may read, as I have done. It is signed for Oban Energies LLC not by Peter Krieger, the corpulent gentleman who featured in press photos with Prime Minister Minnis both putting pens on something — what? But Mr Krieger we were told is only the non-executive chairman, or "ambassador" for Oban. The actual document bears the signature of Oban's unseen President, Satpal Dhunna.
On the first page, one reads Oban has applied to construct in Grand Bahama a 20 million barrel liquid bulk Terminal costing $1.5bn and a 250,000 barrel-per-day Oil Refinery costing USD $4bn. The remaining 40 pages tell how this is to be done, for completion by December 31, 2030, with ample provisions about environmental protection, Bahamian employment, use of Crown Lands, etc. Oban was approved as developer by the National Economic Council on December 1, 2016, laying some responsibility on the PLP administration.
Analysis of this lengthy material is futile and irrelevant, for one reason: nowhere does it tell us who or what is Oban Energies LLC, other than a Florida limited liability company with a convenience address in Palm Beach Gardens — not a word is given about its shareholders or directors, its capital and assets, its corporate history and business, its financial track record, or any committed bankers. Messrs Krieger and Dhunna and the other executives named in its website (abruptly scrubbed after initial publicity) have been fully exposed by our vigilant press as people lacking the expertise, reputation or financial resources competent to lead this project.
To get the job done, only two possibilities exist: either Oban is already backed by experienced, well-funded principals whose names are not being revealed, or it will soon be looking for such principals. In Dr Minnis' promised explanation of the HOA, perhaps he will comment on these unsavoury alternatives, which violate all principles of transparency.





The Changing Face of Banking
There can only be applause for Government's decision to cut red tape by scrapping the requirement of a street address for a bank account, an absurdity in these days of mobile people connected by digital technology.
Changes go far deeper. Many of the daily financial services needed by the average citizen are now provided by firms like Omni Finance, operating 15 offices including three in the family islands, rather than by RBC Royal Bank, struggling to run a half dozen in New Providence and two in Grand Bahama. Omni is growing, with about 70 staff while the Royal is unabashedly shrinking its personnel, to offer better online service – they claim. The officer who spoke a bit rashly at a recent conference has abruptly "retired", with Royal's best wishes.
In routine transactions like transferring funds between local banks, the Royal seems muscle-bound by its own procedures, taking three days to clear—and don't even query the 30 days needed to credit a check drawn on a US bank.
Omni and its competitors like Western Union (operating through local franchisees) thrive by making thousands of instantaneous low-ticket transfers, averaging $250, between Bahamian customers, which present no threat of money-laundering. The rare $10,000 entry, or any attempt at "layering" small amounts, is easily detected and investigated by a senior compliance officer.
The small transfer fees give Omni enough cash flow to enter the business of micro-lending, providing loans up to $2,500 payable within a year, without the cumbersome bfinancial statements and security documents demanded by commercial banks. And the IDB (Inter-American Development Bank) has granted Omni a $1m credit to enter the factoring business. It provides the immediate cash essential for small and medium-sized businesses by purchasing their accounts receivable, a first in our country.

Well regulated and capitalized commercial banks will always be needed here to provide mortgage or consumer loans, or raise finance for large commercial projects, fields where Omni has no interest in competing. These functions can be handled by specialised banking units, leaving Omni to provide money transfer services as licenced by the Central Bank and corporate administration under the Securities Commission. Whether it might enter the business of securities dealing for its large stable of customers, is an open question.
Headquartered in a restored Colonial building on Parliament Street, entirely Bahamian-owned, Omni may be a good candidate to go public. Equity investors would see a Board of well-known leaders like Dr John Rogers, Donald Tomlinson and Mike Alexiou and long-time CEO Harvey Morris. Certainly BISX could use another listed company to help its role of spreading wealth more widely throughout our economy.

ALIV and Well
ALIV's super-successful offering of preference shares, over-subscribed by nearly 250 percent, gives it a major stimulus for expanding its lines of business. If all continues on schedule, ALIV may match the profitability of its parent-manager Cable Bahamas, and become another eventual candidate for an equity IPO.
It might then use the proceeds to buy out the $70m investment held by the moribund Government company known as HoldingCo15 Limited, a left-over from the PLP's dream of creating a state-controlled investment fund.
Bay Street Eyesores
In all the grand talk about improving urban Nassau to become a tourist mecca, we rarely hear about specific schemes, aside from the welcome boardwalk just getting started. Having once photographed up and down the central corridor, I am happy to propose a few improvements, among many others that we pass so often that we tend to ignore: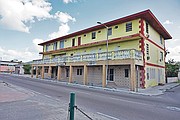 • Corona Hotel. That cockroach heaven has been standing gloomy and vacant for years, blighting a whole block on the south side of eastern Bay Street. The owners are unknown to me, but surely are tax-delinquent, allowing Government to seize, demolish and offer a bargain price to an imaginative developer.
• Union Wharf. This 3.9 acre waterfront site, key to unlocking the area's potential, has been on the market ever since commercial shipping moved to Arawak Cay. No buyer will be found until Government revises zoning rules, raising the height restriction well above the present six floors.

• A derelict structure looms like a greying widow between the Government Dock and the former Betty K parking lot. It just needs paint and a heavy commitment of wood and stone-work to emerge as a colonial architectural gem. I understand the willing owners are perennially blocked by the Antiquities Department refusal to permit any changes to a Historic Site, even a decaying one.
• The massive Baker Building, once the Windsor Hotel, empty except for ground-floor shops, occupies the bustling intersection of Bay and Frederick Streets. The late property magnate George Baker refused to divest as much as a square yard of realty, but there are hints his heirs may at last take a different view towards a sale or joint venture. Any inducements Government could offer in the way of zoning variances, tax abatements or traffic diversions would pay their way in kick-starting modern development of this crucial location.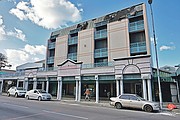 • Empty bank. Directly across Bay Street, the shuttered premises of a major bank still remain empty and unappealing. Doubtless the landlord is trying to find a tenant, but the continued vacancy of a prime downtown site does not speak well for the dynamism of our economy.
I do not enjoy making invidious comparisons, but the compact business-cum-tourism districts of Hamilton, Bermuda, and George Town, Grand Cayman, do not suffer the indignities of Bay Street. Surely we have enough imagination, creativity and wealth to match the accomplishments of those two tiny but meticulous communities.