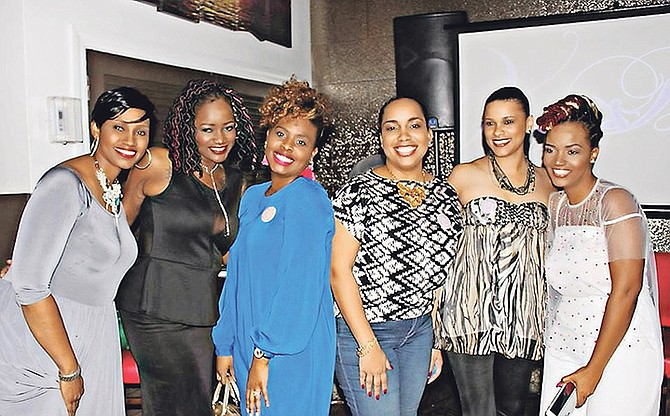 By ALESHA CADET
Tribune Features Reporter
acadet@tribunemedia.net
This Saturday, the Viva La Bella organisation is launching a special campaign to provide women and girls throughout New Providence with essential tools so that they can one day experience the 'beautiful life'.
The "Bellas Pop Up" community outreach programme is scheduled for this Saturday at 4pm. It will start at the Thelma Gibson Primary Gibson School, Elizabeth Estates.
"We will be visiting various communities around New Providence, setting up for the day to provide basic essentials for girls and women. Through our partnerships, we will join with experts to assist us with pop-up clinics in areas such as career planning, life mapping, family planning, nutritional planning and so on. We have to thank the Ministry of Education for allowing us to use Thelma Gibson Primary School as the location for our first outreach programme," said Aisha Nesut Ani, founder of Viva La Bella.
"We have 100 care packages to distribute as well as food items, clothing, shoes, gift boxes for the kids and more. We have received tremendous support from our community family and friends, as well as a few civic groups including the Bahamas Feeding Network and The Samaritan."
Launched in 2010, Viva La Bella initially started as an online movement focusing on identity and self-esteem surrounding beauty and love.
Aisha came up with the idea for the movement after working on a swimsuit calendar project and becoming concerned about the commentary on what was considered " beautiful" and what was not.
Taking the conversation to Facebook, Aisha created Viva La Bella to face head-on why Bahamian women are upholding the European standard of beauty.
For more information on Saturday's 'Bellas Pop Up', visit www.vivalabella.org. For donation and volunteering purposes, e-mail info@vivalabella.org or connect with the team via social media through the handle @VivaLaBellaOrg.
• See Tribune Weekend this Friday for the full story on Viva La Bella's comeback and their upcoming events.
More like this story