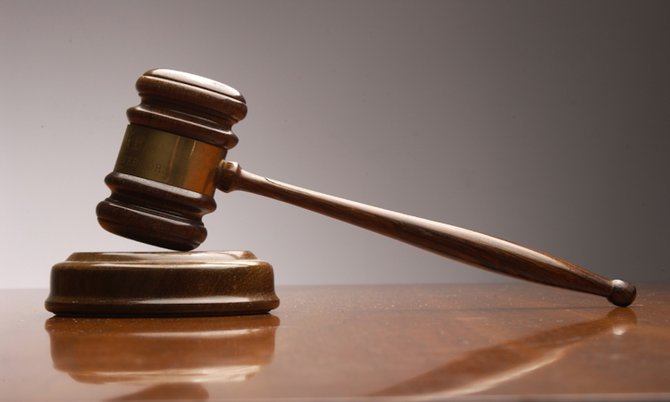 By NICO SCAVELLA
Tribune Staff Reporter
nscavella@tribunemedia.net
THE substantive appeal for a man seeking to contest his 45-year sentence for murdering a former 'most wanted' suspect seven years ago was adjourned by a month because the appellant is ill.
Appellate President Sir Hartman Longley, Justice Jon Isaacs and acting appellate Justice Sir Michael Barnett adjourned Rolin Alexis' appeal concerning the 2011 murder of Deslin Nichols after his attorney Stanley Rolle said his client is unwell and was thus unable to attend yesterday's proceedings.
Mr Rolle said he wasn't sure what the nature of the illness was, but that in any event, his client did not wish the appeal to proceed in his absence. He subsequently requested a three to four week delay.
The appellate judges acceded to his request, and set a new date of April 19 for Alexis' appeal.
A Supreme Court jury convicted Alexis of Nichols' murder in May 2015. Two months later, Justice Bernard Turner sentenced Alexis to 45 years in prison for the crime.
However, after taking into consideration the amount of time Alexis spent in custody - two years and four months -Justice Turner shortened his sentence to 42 years and eight months. Justice Turner also took into account Alexis being a "young man" with a "clean criminal history" prior to the incident in question and "being gainfully employed".
Nichols, aka "Limbo", was reportedly shot multiple times about the body as he sat in his vehicle at Florida Court, off Balfour Avenue in the early hours of July 21, 2011. Prior to his death, he was reportedly charged with murder after eluding police for some three years.
Nichols, was accused of the murder of Kirk "Tank Dog" Ferguson in the early 2000s along with Randino Pratt.
Police reportedly also previously issued an all points bulletin for Nichols in May of 2011. He was reportedly wanted for questioning in connection with a shooting that took place that month.