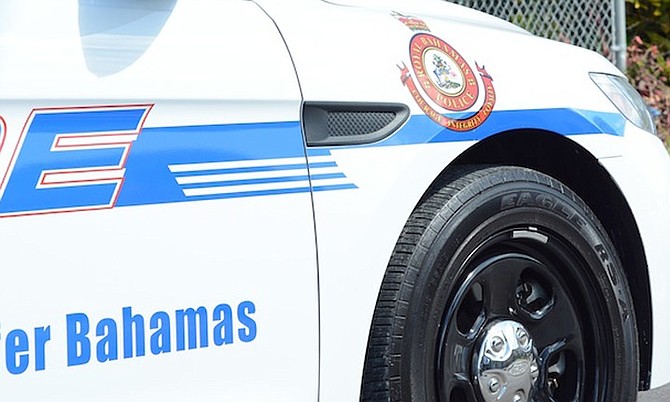 By Morgan Adderley
Tribune Staff Reporter
madderley@tribunemedia.net
POLICE have arrested three people – two men and a woman – in connection with the brutal killing of a Loggerhead turtle on Grand Bahama.
A video of the turtle's death went viral on social media, sparking outrage from animal activists and calls for a Royal Bahamas Police Force investigation.
The 41-second video shows a man repeatedly crushing the turtle's head with a hammer while the animal tries to escape.
The Royal Bahamas Police Force said officers in West End arrested the three suspects for breach of the Fisheries Act.
"Reports are that on Wednesday March 7, shortly after 8am, police received a complaint of a video circulating on social media with the capture of a Loggerhead turtle which is an endangered species," a statement from police said.
"As a result, officers of the West End Division arrested three persons in connection with this matter, two males and a female. Officers also retrieved 11 bags of turtle meat and one turtle shell."
The suspects will be arraigned in the Magistrate Court in Eight Mile Rock later this week, police said.
The RBPF also issued a strong warning to the community that anyone in breach of the Fisheries Act will be arrested and taken before court.
Acting Director of Marine Resources Edison Deleveaux told The Tribune that one of the men arrested was a fisherman and the person seen slaughtering the turtle in the video.
The other two individuals were "associated with (a) restaurant," he said.

The Bahamas National Trust also released a statement on its Facebook page regarding the incident.
"We have seen the distressful video of the illegal killing of a Loggerhead turtle on Grand Bahama. We are relieved to say that arrests have been made, and the offenders are now in police custody. Thank you all, for your concerns and making sure your voices were heard.
"On (Wednesday morning) one team of officers proceeded to West End where the man seen in the video killing the turtle was arrested.
"He was then taken to the business establishment in Freeport where the turtle was killed.
"Here, another team of officers had already searched the establishment and found turtle meat in the freezer and on the floor.
"Additionally, the shell of the turtle was found behind the establishment. The owners of the establishment were also arrested and along with the West End resident are being charged with possession, sales and purchase of turtle. Turtles have been protected in the Bahamas since 2009," he said.
Activist Sam Duncombe told The Tribune she was encouraged to see Bahamians condemning the brutal and illegal act.
"I am devastated for the poor turtle. What a horrific end. If only Bahamians would rise to the occasion for all the issues we face. Together we can make a huge difference," she said.