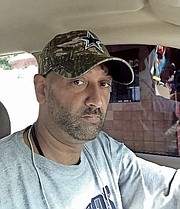 By INIGO 'NAUGHTY' ZENICAZELAYA
THE Cowboys have made it crystal clear when it comes to free agency over the last few seasons. They will play the role of cheap, skin flint, comfortably.
Cowboys fans have every right to argue that this philosophy needs to change.
One only needs to look at last year's pathetic free agency debacle.
Garbage truck juice, the entire lot!!!
Darren McFadden, Stephen Paea, Nolan Carroll, and Damontre Moore.
That's what Cowboys Nation had to be excited about a year ago, and none of them even lasted the season.
It is worth noting that the Cowboys did re-sign a few of their own players a year ago, namely wide receiver Terrence Williams, (more garbage truck juice, in my opinion) and a year later, he still SUCKS!!
More wasted money and cap space.
So this offseason Cowboys Nation, especially here in the 242, please exercise patience and trust in the process.
The Cowboys philosophy on free agents is not going to change this offseason, so why fight it.
Instead, let's hope Jerry Jones and Company, after a week and-a-half of vacationing in the Bahamas, make prudent decisions in free agency.
With what little salary cap room the Cowboys have left, after placing the 'franchise tag' on DE DeMarcus Lawrence, at $17.1 million for 2018, they can only expect to be 'bargain hunters' and 'dumpster divers' the rest of the way in free agency.
The Cowboys were unable to put together a quality contingent of backup linemen in 2017.
It cost them dearly as left tackle Tyron Smith missed a handful of late-season games and the blocking fell apart.
The club thought they had solutions available to them in house but, in the end, those options failed miserably.
In the next wave of free agency, it appears they will try to right that ship.
• Here are 5 'bargain basement specials' still left in NFL free agency that are expected to visit the Cowboys and potentially sign as free agents.
CAMERON FLEMING
OL, PATRIOTS
Ian Rapoport of NFL Media reports that Fleming will be in Dallas to meet with Cowboys brass on Monday and Tuesday.
The 2014 fourth-round pick played in 47 games and made 20 starts for the Patriots over the last four seasons.
The Cowboys didn't get good play from their backup tackles in 2017 and could see Fleming as a way to upgrade that spot.
LaADRIAN
WADDELL OL,
PATRIOTS
Waddle joined Fleming as a reserve up front for the Patriots last season. He made four starts and 12 appearances overall for New England last season and also saw regular season time with them in 2015 and 2016.
The Cowboys have four of their 2017 starters on the offensive line under contract for 2018.
Left guard Jonathan Cooper is a free agent and adding more help at tackle could open up the possibility of moving La'el Collins back to guard after he spent last season as the right tackle.
MARCUS MARTIN
OL, 49ers/BROWNS
Martin spent the first three seasons of his career in San Francisco, after being drafted in the third round of the 2015 draft out of USC.
He was with the Cleveland Browns last season but did not appear in a game.
He has 24 NFL starts under his belt.
NAVARRO BOWMAN
LB, RAIDERS
The Cowboys need help at linebacker. We all know the story.
Anthony Hitchens left in free agency, and the Cowboys have Jaylon Smith trying to become a full-time starter, but no one is sure if he can get there.
Then there is the Sean Lee injury situation that is always a worry.
A veteran linebacker who can still produce on the field would be an ideal pickup for the Cowboys.
Bowman may not be the star he once was, but he certainly put together a good season for the Raiders last year.
Maybe the Cowboys are just biding their time, waiting for prices to fall, before they circle back to Bowman. They tried to sign him mid-season last year after the 49ers released him.
This offseason it could actually happen.
DONTRELLE IMAN
WR, CHARGERS/
BEARS
Dontrelle Iman has had one pretty big season in 2016 with the Chargers - 58 catches for 810 yards. He's also bounced around for a few teams and has the physical profile the Cowboys like in a receiver (over 6 feet tall).
Until next week, especially Cowboys Nation, patience, patience, patience.
• Naughty presents 'Mischief and Mayhem in da AM' from 6am to 10am, Monday to Friday and 'The Press Box' sports talk show on Sunday from 10am to 1pm, on KISS FM 96.1. Comments and questions to naughty@tribunemedia.net