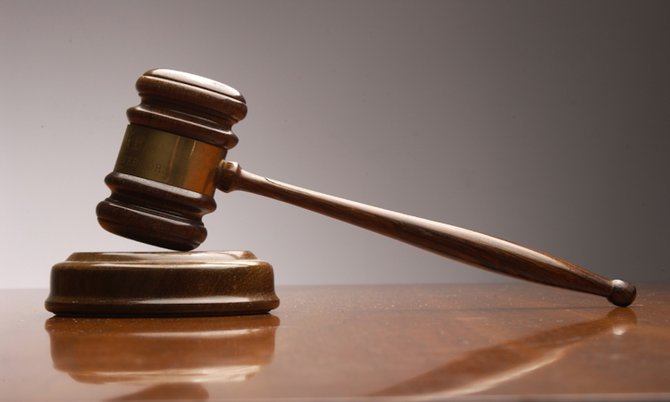 By NICO SCAVELLA
Tribune Staff Reporter
nscavella@tribunemedia.net
THE COURT of Appeal has dashed a man's hopes of contesting his 25-year sentence for raping a pregnant woman after burglarising her home seven years ago, as its judges said he knew what he was getting into when he voluntarily agreed to such a sentence.
Former appellate President Dame Anita Allen, Justices Jon Isaacs and Stella Crane-Scott, dismissed Anthony Penn's intended appeal concerning the April 23, 2011, incident because he "freely and voluntarily" signed a plea agreement in which he agreed to the 25-year sentence and "understood its terms".
The appellate judges also said in their written ruling that Penn confirmed to the sentencing judge that "he understood the agreement he had signed" and that "he was not coerced, forced or unduly influenced to do so".
And concerning Penn's submission that the time he spent in custody pending trial ought to have been taken into account, the appellate judges said Penn, upon entering into the plea agreement, should have taken into account "all material considerations", including his time on remand, and that he agreed to the sentence "with the full knowledge of the time he spent on remand".
"It is against that background that he entered into the agreement," the ruling said. Otherwise, the appellate judges said his appeal of his sentence, which he sought an extension of time to launch, had "absolutely no prospects of success".
"Therefore, we are satisfied that the application for an extension of time should be dismissed for the reasons outlined, and the sentence of 25 years for rape is affirmed," they concludd.
In April 23, 2011, Penn raped a woman despite her begging him not to violate her. He also robbed her at gunpoint of an undisclosed amount of money, with both acts coming during a burglary of her home.
In March of 2014, and after he plead guilty to the offences, Supreme Court Justice Indra Charles told Penn he would receive seven years for the burglary, 20 years for the armed robbery and 25 years for the rape to run concurrently with whatever sentence he was already serving at the time.
Penn was sentenced to 25 years in prison two years prior for a similar offence. However, did not get any additional time imposed on him by Justice Charles due to the terms of a plea agreement that barred her from doing so.
In June 2012, Penn was convicted of the sexual assault of a 21-year-old woman on April 25, 2011. Penn burglarized the woman's home, robbed her at gunpoint and raped her.
Penn denied the allegations at the time, but opted to remain silent after the close of the Crown's case and did not call any witnesses on his behalf.
The woman claimed Penn broke into her home in New Providence, put a gun to her head and forced her to have sex with him while her twins slept in the bed.
The woman said she managed to grab the gun after he placed it on a pillow. To her surprise however, when she pulled the trigger the gun turned out to be a toy.
Justice Isaacs, then a Supreme Court judge, subsequently sentenced Penn to 25 years for rape and armed robbery, and 10 years for the burglary. He ordered those sentences to run concurrently.