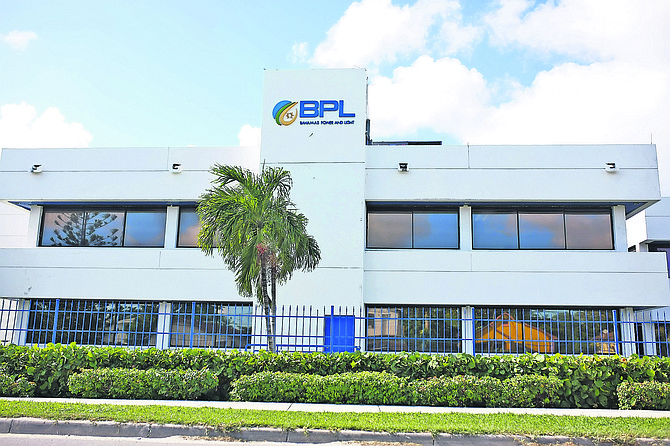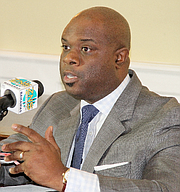 By NEIL HARTNELL
Tribune Business Editor
nhartnell@tribunemedia.net
Bahamians must brace for "a very expensive summer", the Chamber of Commerce's chief executive warned yesterday, as global oil prices surged to $80 per barrel.
Edison Sumner told Tribune Business that greater renewable energy penetration and usage "can't come soon enough", with no Bahamian or business able to escape the impact of energy costs that are forecast to soon exceed $100 per barrel.
Virtually all companies and households will feel the impact in their Bahamas Power & Light (BPL) bills and at the gasoline pump, resulting in reduced profits and disposable incomes, respectively, and higher costs of living.
Mr Sumner said there was little most Bahamians can do to mitigate the immediate impact, other than focus on energy conservation, as he renewed private sector calls for a regulatory framework that will better spur more rapid take-up of renewable energy technologies.
The Chamber is itself moving to improve access to renewable energy financing, with Mr Sumner disclosing it will shortly unveil an initiative to help persons fund the installation of roof-top solar panels.
In the meantime, he urged energy consumers to "use only what you have to', reiterating that it could be "a long, hot summer" with the Bahamas totally at the mercy of oil-producing countries and global political developments.

"I think we ought to be extremely concerned about it, especially given that all our energy sources currently are fuelled by oil," Mr Sumner told Tribune Business, after Brent Crude - the major global price index - hit $80 per barrel yesterday.
"This means the cost of purchasing oil is going to increase substantially for BPL," he added. "As a result of that we are likely to see a significant increase in the fuel surcharge and energy bills."
Mr Sumner said the impact may not be felt immediately, as the timing depended on when the nationwide energy monopoly did its fuel purchases. He also questioned whether BPL employs any 'fuel hedging' or 'forward buying strategies' to mitigate the impact.
Darnell Osborne, BPL's chairman, yesterday confirmed that the state-owned utility currently has no 'fuel hedging' or other strategies in place to minimise its exposure to rising global oil prices.
Suggesting that the Board had been focused on other elements of BPL's restucturing, Mrs Osborne told Tribune Business: "It's something we have discussed. We've had discussions with investment institutions on it, but it's not been put in place at the moment.
"Because there's so much to do we haven't got to finalising that yet. It is something we're looking to do, even though we're looking to move to LNG". The Government's confirmation of Shell North America as BPL's long-term generation partner will be of little use in the short-term, given that the new liquefied natural gas (LNG) power plant will not be completed until 2021.
"We need to start thinking about hedging," Mrs Osborne conceded, adding that the proposed "tri-fuel generation" offered by the new plant will enable BPL and its partner to source whichever fuel was cheaper at a given moment.
The BPL chairman pointed to the utility's small-scale renewable generation programme, which allows consumers to sell excess power back to its grid, as one example of efforts to mitigate rising energy costs.
Yet she acknowledged that "not everybody can afford it". For New Providence, Mrs Osborne said BPL was working to complete "overhauls" and get its Clifton Pier plant fully operational, in a bid to reduce reliance on Blue Hills and its more expensive diesel fuel.
Grand Bahama Power Company (GBPC) clients are better placed to weather the impact, as that island's utility does employ fuel hedging strategies as part of a strategy intended to hold energy rates at their current level until 2021.
But with BPL, in particular, automatically passing increased fuel costs on to its customers, Mr Sumner warned that "consumers will be the ones to bear the brunt" of rising oil prices.
Many analysts predicted that prices will continue to rise past $100 per barrel, driven by supply cuts from key Oil Producing and Exporting Countries (OPEC) members, particularly Saudi Arabia and Russia.
Much of the world's oil reserves are located in volatile and politically unstable regions, such as the Middle East and Venezuela, and Donald Trump's decision to withdraw the US from the Iran nuclear deal has helped spark this week's price surge amid fears of supply interruptions following the renewed imposition of sanctions.
"It would appear, based on comments coming from the OPEC countries, that we should expect to see some increase in the [BPL] fuel charge over the coming months," Mr Sumner said. "It's not ood
The global oil price increase is especially ill-timed given that it coincides with the summer season, when energy consumption by Bahamian businesses and households peaks as a result of increased air conditioning use.
It also represents another so-called 'downside' risk to Bahamian economic growth, which was projected to hit 2.5 per cent this year - its highest level for at least a decade.
Chamber working on an inititaive,
described energy prices as "one of the vexing issues"