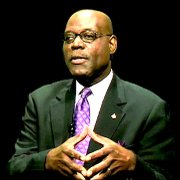 By RASHAD ROLLE
Tribune Staff Reporter
rrolle@tribunemedia.net
ALTHOUGH the Minnis administration announced days after the 2017 general election that forensic audits will be conducted into certain institutions, Press Secretary Anthony Newbold admitted yesterday the administration's "verbiage" may have been off.
Cabinet announced last May that "forensic audits" will be conducted into the Urban Renewal programme, the Bank of the Bahamas and the Bahamas Agriculture and Marine Science Institute (BAMSI).
During yesterday's press briefing Mr Newbold said: "I don't know if they will be forensic but there certainly will be audits. All of the departments are still being audited until the government is comfortable with what it has."
Mr Newbold conceded the administration's previous "verbiage" on the matter may have been inaccurate.
Todate a forensic audit has been conducted and completed into Bahamas Power & Light and the Water & Sewerage Corporation (WSC). BAMSI is to be forensically audited by Pannell, Kerr & Forester International. The Ministry of Finance is also expected to be forensically audited by a United States-based firm, FTI Consulting Global. Last year, former Gaming Board Secretary Verdant Scott said a forensic audit was to be conducted into that institution as well, noting requests for proposals were to be issued.

Some accountants have scoffed at the way the administration has talked about conducting forensic audits into government institutions.
Bahamas Institute of Chartered Accountants (BICA) President, Gowon Bowe, said in a recent interview the service has been abused.
"My greatest concern with the government, both the previous administration and this one," he said, "is when you go into a forensic audit you're usually doing it for one or two things. One, you believe there has been fraudulent practices and you are seeking to recover those funds and want the documentary evidence to commence legal proceedings against those you felt absconded with the funds inappropriately.
"Or secondly you believe there is a continual hole in ship and you're trying to identify that hole and plug that hole and more importantly sure up the rest of the ship. For the most part a forensic audit is not necessary if you're talking primarily about highlighting inappropriate practices or areas you want to change simply for the sake of doing so."
Mr Bowe added: "You have the auditor general who would be able to speak about controls and areas that need improving and would certainly be less costly. The use of the term forensic audit has been over-emphasised and the interpretation of what a typical forensic exercise is aimed to do has certainly been missed.
"For the most part up to this point in time there hasn't been any indication of any legal proceedings or pursuit of funds that may have been fraudulently obtained. It's been more a case of identifying control deficiencies which would have really been uncovered through a normal audit."