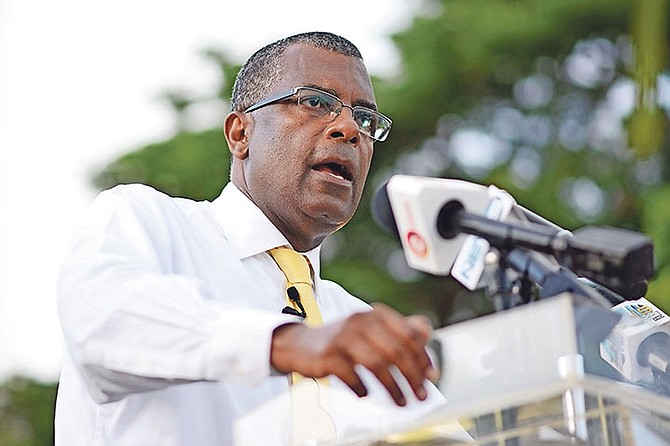 PROGRESSIVE Liberal Party chairman Fred Mitchell says the Fox Hill Community Centre has been "effectively shuttered" after the government failed to pay staff for five months.
The former Fox Hill MP said staff of the facility were unable to work on Friday, underscoring this development came as the government opened the Coconut Grove Community Centre, named after the late Edmund Moxey.
Both centres are sponsored by the Inter-American Development Bank's Citizen Security Programme, with the Fox Hill facility serving as the pilot project.
Yesterday, Mr Mitchell claimed a scheduled government programme could not operate "because the government has not paid staff of the centre for five months and has paid nothing for the use of the facility and its upkeep."
"This last of payment of the staff is the third time that this has happened since I lost office in May 2017," Mr Mitchell said.
"The MP for the area appears unable to do anything to assist."
The failure to pay staff "adds to the list of other commitments in default," the PLP Senator continued.
"You will remember my constantly pointing out that the Government despite its promise and publicly announced commitment to do so did not pay the power bill and allowed the facility's power to be tuned off last year this time and it was without power for eight months until a loan was extended to the Board to return the power. It appears that the power is on the verge of being cut off again.
Mr Mitchell said: "I have since learned that the facility in Quakoo Street which was the second one of the Community Centres in the citizen security initiative sponsored by the IDB has been closed and the staff let go. I am advised that the Minister of National Security listed both Fox Hill and Quakoo Streets at the opening in Coconut Grove as examples of the citizen security initiative.
"Surely the IDB ought to question what the Government is doing in both Fox Hill and in Quakoo Street," he added.
Mr Mitchell pointed to reports that the Quakoo Street centre has also been shuttered, and called for full disclosure on the matter.
He insisted the Fox Hill facility was "badly needed", and expressed concerns it was under threat of having its electricity shut off for a second time due to non-payment.
He said it appeared the FNM administration had "convenient amnesia" over commitments made by the former PLP administration.
"My interest is that the Government should live up to its commitments: pay the staff, the utility bills and the contractors so that the end stage repairs can be done," Mr Mitchell said.
"They can leave the politics for another place and time."