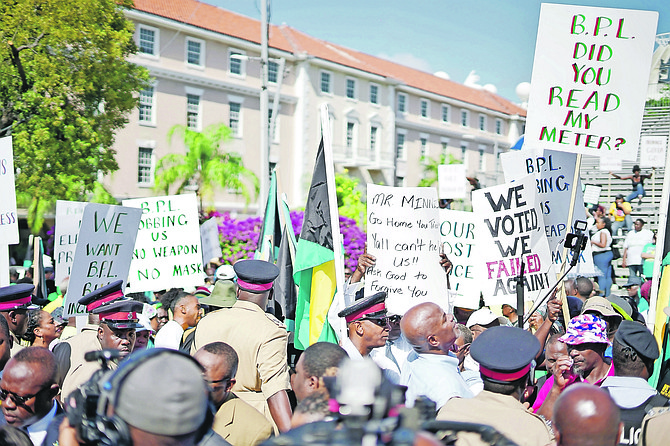 • The updated version of this story is now online HERE
HUNDREDS of Bahamians stormed Bay Street Wednesday to protest against the Minnis administration, high unemployment and rising electricity bills.
Many protesters held signs that read "FNM torch burn out", "BPL robbing us, no weapon, no mask" and "Light bill too high" - all chanting "Minnis got to go" in solidarity. The House of Assembly was in session at the time.
At one point, those taking part followed Prime Minister Dr Hubert Minnis as he made his way from Parliament to his Cabinet Office.