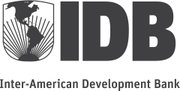 By NEIL HARTNELL
Tribune Business Editor
nhartnell@tribunemedia.net
Poor governance and regulatory challenges have been blamed for the failure to better integrate renewable energy into The Bahamas electricity mix, with investors unsure where they stand.
The Inter-American Development Bank (IDB), outlining the terms of reference (TOR) for a consultant who will produce a "framework" for renewable energy and investment, reiterated that The Bahamas ranks last in the Caribbean for "penetration" of its generation mix "despite possessing ample resources" when it came to solar.
While multiple companies have inquired about renewable self-generation projects able to produce one megawatt (MW) of energy or more, and sell any excess power to Bahamas Power & Light's (BPL) grid, the IDB document said the latter's small scale renewable generation (SSRG) initiative falls far short of what is necessary.
"Market governance and regulatory-related challenges continue to be among the hindrances to the implementation of several energy projects, especially with respect to renewable energy and private sector participation," the IDB said. "At present there is no comprehensive framework for distributed and utility-scale renewable energy that reflects local technical, legal and economic conditions.
"An offtake agreement standard will be needed for medium and utility-scale solar, laying out the conditions and obligations of the electricity off-taker, to provide investors with certainty regarding the return on their investment. Stakeholders need to understand the reference price ceilings that could be used for competitive tender processes for utility-scale solar."
It continued: "One of the issues at the heart of the challenge is the fact the value of solar PV (photovoltaic) on the distributed generation (DG) level is not fully understood by all energy stakeholders.
"This is in part leading to prolonged implementation of renewable energy projects and stalled financial closure for others. A study of this nature will enable Government to participate and contribute to the policy and regulatory discussion on the renewable energy plan."
The IDB report highlights the stubborn obstacles standing in the way of the National Energy Policy's (NEP) goal of generating 30 percent of all energy produced in this nation from renewable sources, such as solar, wind and biomass, by 2030.
It also illustrates the chronic lack of progress on energy sector reform, and delivering lower cost, more reliable energy supply from multiple, cleaner sources to the Bahamian people. Energy costs have again become a "hot button" issue for many Bahamians, with the topic a key concern among protesters who gathered outside the House of Assembly last week.
The IDB report said renewable energy, especially solar and wind technologies, were becoming increasingly affordable and competitive, with the former's costs having dropped by 73 percent from 2010 to stand at around $0.10 per kilowatt hour (KWh) at a global average.
"However, The Bahamas ranks lowest in the region for renewable energy (RE) penetration in its generation mix despite possessing ample RE resources with Global Horizontal Irradiation (GHI) averaging over 2100kWh/m2, and expected photovoltaic (PV) output of about 1700 kWh/KWp," the IDB report said.
"Accelerating the transition to a renewables-based energy system represents a unique opportunity for The Bahamas and other Caribbean countries to meet climate goals while fuelling economic growth, creating new employment opportunities and enhancing human welfare."
"In recent years, there have been inquiries by commercial entities which are seeking to pursue RE self-generation projects of capacity of 1 MW or more, selling excess energy to BPL for use in its system. In April 2016, BPL submitted its Renewable Energy Plan (REP) to URCA seeking to fulfil the requirements of section 25(2) of the Electricity Act," the report continued.
"URCA considered that BPL's REP had merit with respect to segmenting the REP into two components - 'Small-scale' and 'utility-scale' generation. However, the initial plan, which focused on the Small Scale Renewable Generation programme, did not fully meet the NEP nor the objectives of the Electricity Act as it did not facilitate Independent Power Producers (IPPs), lacking an outline of internal planning processes or provisions for additional energy to the grid by these third-party providers."
Two large-scale renewable energy projects were identified as the Nassau Airport Development Company's (NAD) 5 MW solar plant, which is due to go out to tender, and the National Stadium's 900 kw solar car park.
The consultant being sought by the IDB will produce an assessment of the costs, such as back-up generation and/or energy storage needs, interconnection and grid modernisation, and benefits of increasing solar PV energy's penetration of the generation mix.
"The aim will be for this report to provide a more accurate overall economic and societal value of this indigenous renewable energy source, and therefore to provide the technical basis for an agreed off-take framework for these investments," the IDB said.
"The report will also help to inform as to the true costs and benefits of solar PV investments in The Bahamas, sensitizing energy stakeholders to the technical, economic and financial aspects."