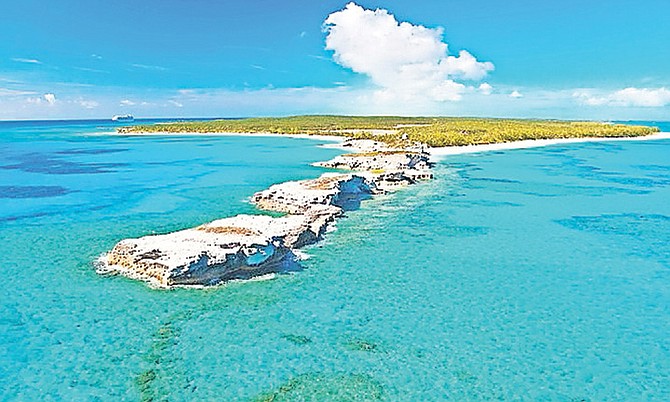 Reader poll
1389 total votes.
By MORGAN ADDERLEY
Tribune Staff Reporter
madderley@tribunemedia.net
A RECENT Public Domain survey has found that more than 30 percent of Bahamians support Disney Cruise Lines' proposal for creating a cruise destination at Lighthouse Point, Eleuthera.
Of the 994 households the market research firm surveyed across the country, 38 percent said they "very much" support the development, 28 percent said they "somewhat" support it, and 26 percent said they "very much do not" support the development. Nine percent said they "somewhat do not support."
The poll was commissioned by Disney, Public Domain president M'wale Rahming told The Tribune yesterday.
Lighthouse Point is a 700-acre peninsula located at the southern tip of Eleuthera. Disney's proposal is being opposed by environmental activists.
In a joint opinion piece released last month, Bahamas National Trust executive director Eric Carey and One Eleuthera Foundation CEO Shaun Ingraham argued that the country must stop acquiescing to the cruise sector.
One Eleuthera has been locked in a public campaign to block Disney's acquisition of the property.
The cruise company has taken preparatory steps to acquire the historic site for the construction of multi-million-dollar cruise port, promising a $400m spend.
In the Public Domain survey, 21 percent of those who do not support the initiative said it was out of concern for possible environmental damage.
Fourteen percent said their opposition is due to the belief that "the government has already given too much land to foreign owners," while 12 percent said they are concerned about loss of local access to Lighthouse Point.
Most respondents said they were concerned about the claims raised by environmentalists about the dangers of a cruise port at the site.
These claims include the local economy not being stimulated, environmental impact, and a legacy of attempts to create large-scale commercial ventures that result in abandoned, unfinished projects.
After hearing these claims, 27 percent of respondents said they are "very likely" to support Disney's project, while 22 percent said they were "not likely at all".
However, most respondents also proved to be supportive of pro-Disney arguments.
These include the fact that Disney has committed to providing Bahamians access to the entire development site every day, after the project is completed, and Disney's promise to return over 170 acres of land to the government.
After hearing these claims, 40 percent of respondents said they were "very likely" to support the development project in Eleuthera.